Crime And Corruption Cost Developing Countries $6.6 Trillion In Past Decade, Report Shows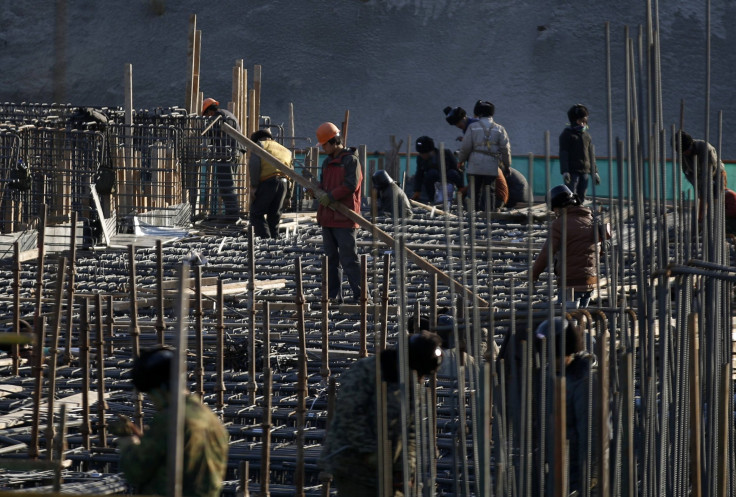 Developing countries are losing more money through corruption and tax evasion than they receive in international aid, a new report shows.
According to a new report from Washington, D.C.-based advisory firm Global Financial Integrity, the developing world has lost $6.6 trillion in illicit financial flows, which feed crime, corruption and tax-evasion. Moreover, the outflows are increasing at a rate of 9.4 percent every year.
The biggest source of these financial flows was "trade misinvoicing," in which importers or exporters falsify the value or quantity of goods that cross borders, usually for tax evasion purposes.
"Usually, through export under-invoicing and import over-invoicing, corrupt government officials, criminals and commercial tax evaders are able to easily move assets out of countries and into tax havens, anonymous companies and secret bank accounts," the report says.
Among the worst offenders, China saw the most illicit outflows, and has lost $1.25 trillion between 2003 and 2012. Russia, Mexico, India and Malaysia filled in the top five. Asia represents roughly 40.3 percent of all developing world illegal outflows.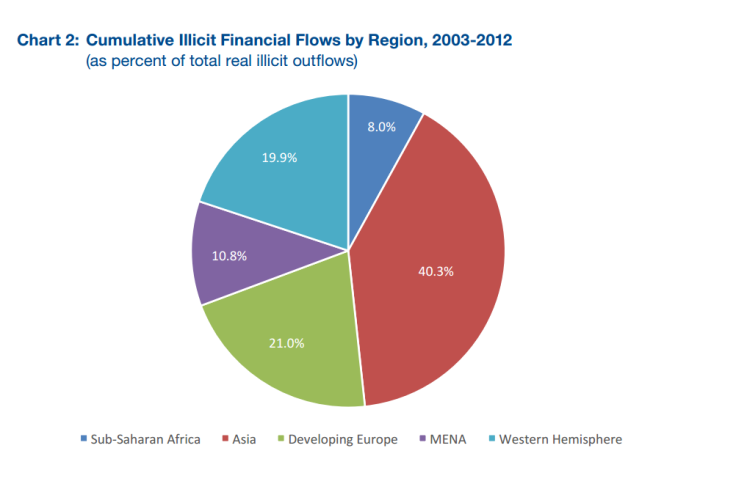 "It's extremely troubling to note just how fast illicit flows are growing," economist Dev Kar, who co-authored the report, said in a statement Monday. "Moreover, these outflows are growing fastest in and taking the largest toll -- as a share of GDP -- on some of the poorest regions of the world," he said.
For example, sub-Saharan Africa saw the highest rate of illicit financial flows as a portion of its gross domestic product, according to the report. From 2003 to 2012, illegal outflows represented 5.5 percent of its total GDP.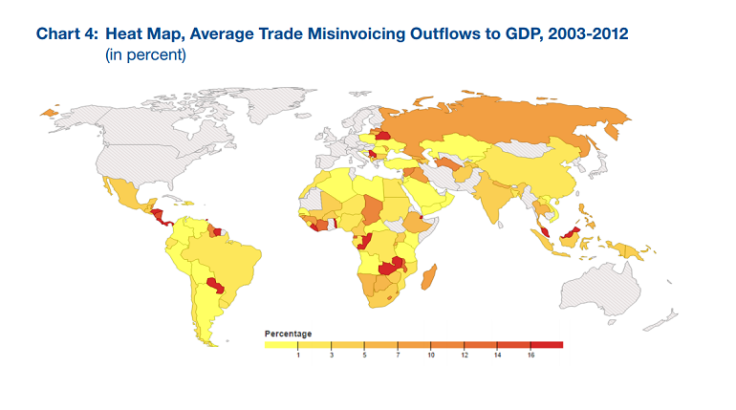 The report writers called for international organizations to recognize the issue to help stop the financial crime.
"It is simply impossible to achieve sustainable global development unless world leaders agree to address this issue head-on," said Raymond Baker, president of Global Financial Integrity, in a public statement on Monday. "That's why it is essential for the United Nations to include a specific target next year to halve all trade-related illicit flows by 2030 as part of its post-2015 Sustainable Development Agenda."
© Copyright IBTimes 2023. All rights reserved.