Critical Net Neutrality Columns In Time, WSJ Leave Out Mention Of Authors' Financial Ties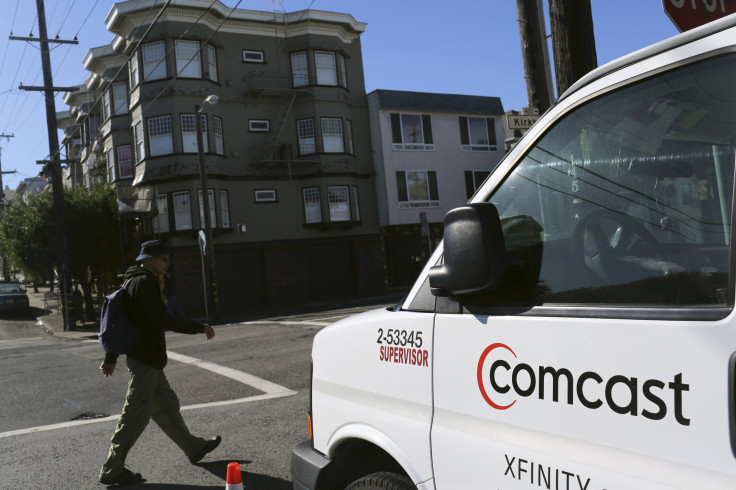 Just when it seemed like the net neutrality debate couldn't get more quarrelsome, two respected media outlets have published editorial articles written by authors who failed to disclose relationships with the cable and telecom industries.
Both Time magazine and the Wall Street Journal have, within the past week, published opinion articles decrying net neutrality, which is generally opposed by carriers and supported by content providers.
Thomas Hazlett wrote an opinion piece for Time magazine Tuesday titled "How to Neuter the Net Revolution." It argues that the Internet shouldn't be held to the same standard as the public utilities of the past century. Time identified Hazlett as an "H.H. Macaulay Endowed Professor of Economics at Clemson University, where he also heads the Information Economy Project. He formerly served as chief economist of the Federal Communications Commission."
The magazine failed to mention Hazlett's résume. It's posted on the website of George Mason University, where he worked in 2006. Page 12 of that document includes Hazlett's previous consulting work at companies including Verizon, Comcast, Time Warner Telecommunications, AT&T Wireless, Cablevision, the National Telecommunications and Information Administration and a number of others.
The same day that story was published, The Wall Street Journal posted a video in its opinion section featuring a guest identified as American Enterprise Institute Scholar Bret Swanson. Yet, as the Daily Dot pointed out, Swanson is also the president of the technology consulting group Entropy Economics. At least one 2013 study published by Entropy includes at the bottom: "The author would like to acknowledge and thank Broadband for America for supporting the research in this report."
A Vice News report indicated that Broadband for America is funded almost entirely by contributions from the National Cable and Telecommunications Association.
"Broadband for America is well practiced in the art of fooling people," Tim Karr, senior director of strategy for Free Press, told Vice earlier this year. "Like other astroturf groups that have entered the debate over the future of the Internet, BFA has erected a scrim of public interest rhetoric to hide its true intentions: pushing the policy objectives of the nation's largest phone and cable companies."
Neither Hazlett nor Swanson immediately returned a request for comment from International Business Times.
Net neutrality has been the focus of an ongoing debate between the hugely influential telecommunications industry and a vocal community of activists who were recently joined by President Obama in their calls to "keep the Internet open."
Net neutrality is the broad concept that all Internet traffic -- streaming video, email, instant messaging, you name it -- be treated equally. In January a federal judge agreed with Verizon's argument that the Federal Communications Commission, which regulates American broadband service, was overstepping its authority by prohibiting Internet service providers (ISPs) from charging content providers more money for services that cost more for ISPs to provide.
While the FCC has suggested a number of possible plans, activists have warned against Comcast, for instance, being permitted to enact "paid prioritization" (also known as "fast lanes") against a streaming video company like Google. If Google refused, Comcast could either slow Internet traffic to Google or block it entirely while making its own Internet search engine that lists only sites that have the ability to pay for the rights to that fast lane. President Obama, breaking his silence on the matter earlier this week, encouraged the FCC to reclassify broadband service under the Depression-era Title II legislation, which would prevent paid prioritization and force ISPs to become more transparent, among other requirements.
Obama's involvement has inspired a wave of opinion columns throughout the media, both from the pro- and anti-net neutrality camps. At least two, though, first brought to light by the Daily Dot, seem to indicate that some who are participating in the debate have more than an intellectual stake in the argument.
© Copyright IBTimes 2023. All rights reserved.
FOLLOW MORE IBT NEWS ON THE BELOW CHANNELS