Croatia Lifts Border Blockade With Serbia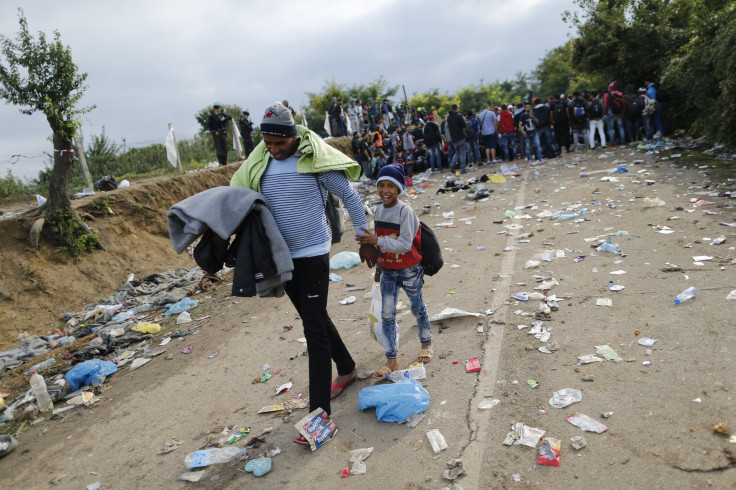 By Fatos Bytyci
BAJAKOVO, Croatia (Reuters) -- Croatia lifted a blockade on its border with Serbia on Friday, ending a week-long standoff that had plunged relations between the two Balkan states to their lowest since Yugoslavia broke up in bloodshed in the 1990s.
"Yes, the border is now open to all traffic," an officer of the border police at the key Bajakovo crossing said by telephone. A Reuters reporter on the scene confirmed cars with Serbian plates were now moving into Croatia.
The border spat was prompted by the flow of thousands of migrants across their joint frontier. More than 60,000 migrants have crossed into Croatia from Serbia in the past week.
Zagreb banned Serbian cargo traffic on Monday, demanding that Belgrade send migrants to Hungary and Romania, too, instead of exclusively to Croatia, a European Union member since 2013.
Croatian Prime Minister Zoran Milanovic, whose Social Democrats face a parliamentary election later this year, warned that Zagreb was ready to block the border again "within a minute" unless Serbia complied with its demand.
Earlier on Friday, European Union enlargement commissioner Johannes Hahn, speaking in Belgrade, called on Croatia to lift restrictions at the border, saying it had no alternative.
With long columns of trucks building up on the main Bajakovo crossing, Belgrade banned all Croatian goods and trucks on Wednesday night and Zagreb responded by blocking all cars with Serbian plates from entering through Bajakovo.
Serbian Prime Minister Aleksandar Vucic said in an interview for Croatian state television that the Serbian government would lift its embargo on Croatian goods and trucks later on Friday.
The Croatian Chamber of Commerce, urging the government to reopen the border earlier on Friday, said financial damage from a prolonged blockade could be "enormous".
Croatia is sending migrants north across its own border with Hungary - which in turn sends them to Austria - but is struggling to keep pace with the influx. Zagreb says it can control a flow of up to 5,000 people a day, but not more.
Croatia fought a war from 1991 to 1995 against Belgrade-backed Serb rebels to forge its independence from communist Yugoslavia
Relations with Serbia have remained relatively cool despite considerable progress in the free flow of people and capital since reformers in Serbia ousted the late strongman Slobodan Milosevic in 2000.
(Writing by Zoran Radosavljevic, additional reporting by Igor Ilic, edited by Larry King)
© Copyright Thomson Reuters 2023. All rights reserved.