Cruise Line Schedule Update 2022: Hurricane Ian Fears Force Route Changes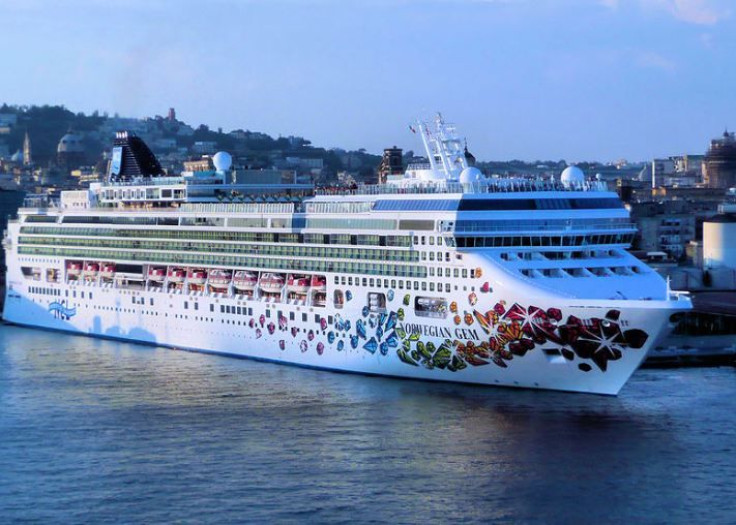 Hurricane Ian has forced several cruise lines to change their sailing schedules.
Carnival, Royal Caribbean, Celebrity Cruises, Norwegian, and MSC Cruises have updated their routes to avoid the hurricane, which made landfall in Cuba early Tuesday morning.
Hurricane Ian is expected to reach the Florida Gulf Coast, threatening the areas of Fort Myers and Tampa, according to the National Hurricane Center.
Norwegian Cruise Lines said it has changed five ports on the Norwegian Sky ship, which departed Miami on Sunday, CNN reported.
The cruise schedule had planned the ship to the port in George Town, Grand Cayman; Roatan, Honduras; Harvest Caye, Belize; and Cozumel in the Western Caribbean. It has now been rerouted to San Juan, Puerto Rico; St. Thomas, Virgin Islands; Tortola, British Virgin Islands; and Nassau, Bahamas.
A spokesperson for Norwegian told CNN that that guests will be refunded.
Also seeing itinerary changes to avoid the hurricane is MSC, which diverted its Seashore ship to the Eastern Caribbean from the Western Caribbean, with other ships also possibly affected.
The MSC Divinia may not be able to return on Thursday, depending on conditions, but passengers would not be charged for the extended schedule on the ship.
Carnival Cruise Lines has also had to adjust the sailings of both the Carnival Ecstasy and Carnival Glory cruise ships, which departed from Mobile, Alabama, and New Orleans, respectively.
The Carnival Ecstasy was set for a six-day sailing to Progresso, Mexico, and then on to Cozumel. The cruise line has flipped the port schedule with the visit to Cozumel planned first, the cruise line told CNN. The Carnival Glory will now port in Mahogany Bay, Roatan, Belize, and Cozumel, versus its planned itinerary for Key West and Freeport and Nassau, Bahamas.
Royal Caribbean will also skip a number of ports. The Allure of the Seas ship will no longer disembark in Roatan, and the Liberty of the Seas ship will no longer stop in Cozumel, the company told USA Today.
"The safety of our guests and crew is our top priority. Our Chief Meteorologist and operational teams are closely monitoring current and developing storms. If there is any impact to our itineraries, we will contact impacted guests as soon as possible," Royal Caribbean said on its website.
Celebrity Cruises has replaced scheduled stops in Belize and Cozumel on its Celebrity Infinity ship, which departed from Fort Lauderdale on Saturday.
© Copyright IBTimes 2023. All rights reserved.