Crypto On June 13: Top Tokens Trade Lower, Bitcoin Dips To Lowest In Five Months Amid Rising Inflation
KEY POINTS
Bitcoin, Ethereum dip
Meme cryptos plunge
Top coins trade in red
Top cryptocurrencies faced a plunge in prices Monday with top token Bitcoin touching its five-month low. The drop in prices came after Friday's Consumer Price Index report pointed to runaway inflation.
U.S. consumer inflation in May reached its highest level in more than four decades as surging energy and food prices pushed prices higher.
The global crypto market cap was down 6.48% at $1.02trillion as of 2.52 a.m. ET Monday, CoinMarketCap data showed.
Bitcoin dipped 7.68% to $25,360.49. Ethereum slid 8.66% to $1,329.93.
According to WazirX's daily analysis, Ethereum dropped more than 11% against Bitcoin in the past week as Bitcoin's Dominance broke above the 48% for the first time in nearly a year. "The daily chart for ETH-BTC has broken below the descending channel pattern and fallen below its previous support of 0.055. The following support for ETH-BTC is expected at 0.038 level," it said.
Most of the top 10 tokens plunged too. Meme cryptos Shiba Inu and Dogecoin faced a dip in prices.
"Crypto investors were largely expecting the U.S. central bank to boost rates a half percentage point later this week in a bid to quell inflation, leading to a major "risk-off" sentiment in the markets," exchange CoinDCX said.
"Going into 2023, we expect major central banks to continue their trajectory of quantitative tightening and policy rate hikes — effectively limiting any significant upside unless we see more convincing trends in economic recovery," the Indian exchange added.
The crypto market is extremely volatile and experts recommend investors not make decisions based on the sudden shift in prices.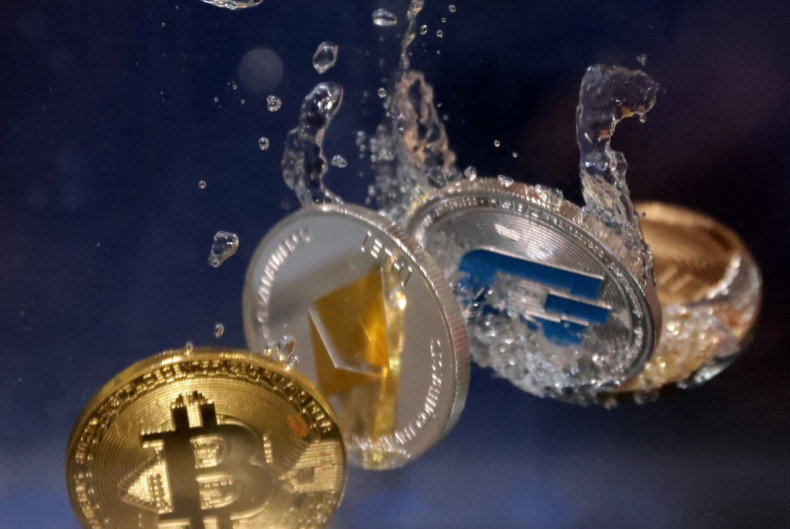 © Copyright IBTimes 2022. All rights reserved.