Crypto On Sept. 22: Bitcoin Falls Below $19,000 Once Again, Ether Loses $1,300
KEY POINTS
The best performers were UNI, ALGO, CEL and CHZ
The worst performers were LUNA, VGX, CRV and EOS
BTC dropped by 6.56%, while ETH's price dropped by 21.05% in the last seven days
The crypto market opened on a bearish note Thursday with leading cryptocurrencies Bitcoin (BTC) and Ether (ETH) down 1.58% and 5.51% respectively in the last 24 hours.
Additionally, the world's biggest cryptocurrency fell below $19,000, while ETH fell below the $1,300 price level. The price of BTC and ETH tokens as of 12.01 a.m. ET was $18,712 and $1,264 respectively, according to data from CoinMarketCap.
The trading volume of Bitcoin jumped 39.06% in the last 24 hours, while that of ETH dropped 52.83%, confirming a selloff of crypto coins is happening.
Data from Alternative.me showed the crypto market sentiment was in "extreme fear" and the value on the Fear and Greed Index was 22. Moreover, in the last seven days, BTC dropped 6.56%, while ETH's price dropped 21.05%.
The other top 10 cryptocurrencies were also bearish, with Solana (SOL) down 2.59% to $31.00; Binance Coin (BNB) down 0.74% to $265.25; Cardano (ADA) down 2.65% to $0.4438; Dogecoin (DOGE) down 3% to $0.05746 and Ripple (XRP) down 0.67% to $0.4024.
The top losers in the crypto market were Curve DAO Token (CRV), which dropped 7.05% to $0.8772; EOS (EOS), which slipped 10.83% to $1.19; Terra (LUNA), which was down 6.24% to $2.55 and Voyager Token (VGX), which was down 8.27% to $0.6643.
The top gainers included Uniswap (UNI), which was up 3.54% to $5.60; Algorand (ALGO), which was up 6.73% to $0.3467; Chiliz (CHZ), which was up 5.71% to $0.2419 and Celsius (CEL), which was up 8.31% to $1.57.
Other major tokens in the crypto market were also bearish with Cosmos (ATOM) down 3.39% to $13.56, Ethereum Classic (ETC) down 4.28% to $28; Stellar (XLM) down 3.39% to $0.1122 and Near Protocol (NEAR) down 4.41% to $3.70.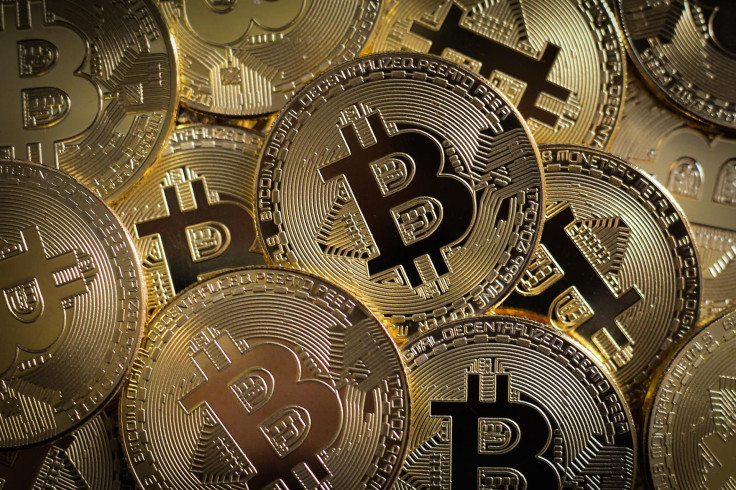 © Copyright IBTimes 2023. All rights reserved.