CEOs Of Major Banks Unwilling To Financially Back Crypto Mining
KEY POINTS
The CEOs of the biggest U.S. banks attended a congressional hearing
Rep. Brad Sherman asked the executives if they would finance crypto mining
The executives confirmed that they have no plans of financing such activities
The chief executive officers (CEOs) of the biggest banks in the United States will not financially back crypto mining activities.
CEOs from Bank of America, Wells Fargo & Company and Citigroup were present during a congressional hearing, where Rep. Brad Sherman (D-Calif.) questioned the three executives if they would finance crypto mining activities.
"Are you going to finance crypto mining, which creates electricity that is then wasted in something that doesn't keep anybody's lights on, doesn't cook anybody's food?" Sherman asked, as per The Block.
In response, the executives confirmed that they have no plans of financing such activities.
"I do not believe so," Citigroup CEO Jane Fraser said, according to the outlet.
Meanwhile, Wells Fargo & Company President and CEO Charles Scharf reportedly stated that he was "not aware of anything" about the matter.
Crypto mining activities have attracted a lot of criticism recently due to their large energy requirements that could be diverted to other purposes.
Earlier this year, Rep. Jared Huffman (D-Calif.), who heads a subcommittee within the U.S. House of Representatives Committee on Natural Resources, recruited around two dozen Democratic colleagues to promote further study of the environmental impacts of crypto mining.
"We have serious concerns regarding reports that cryptocurrency facilities across the country are polluting communities and are having an outsized contribution to greenhouse gas emissions," he wrote in a letter signed by lawmakers, including Sherman and Jamaal Bowman of California, Alexandria Ocasio-Cortez of New York and Jesús G. "Chuy" García and Marie Newman of Illinois.
"People living near crypto mining facilities are already suffering the effects of air, water and noise pollution from these facilities," Huffman added.
Sherman also called for an outright ban on cryptocurrencies earlier this month. However, he said, "I don't think we're going to get [to a ban] anytime soon," acknowledging that the crypto industry plays a major role when it comes to campaign donations.
As previously reported, crypto donors, including brokers, venture capitalists and investors, have contributed more than $52 million in political donations. The biggest donors include FTX co-CEOs Ryan Salame and Sam Bankman-Fried.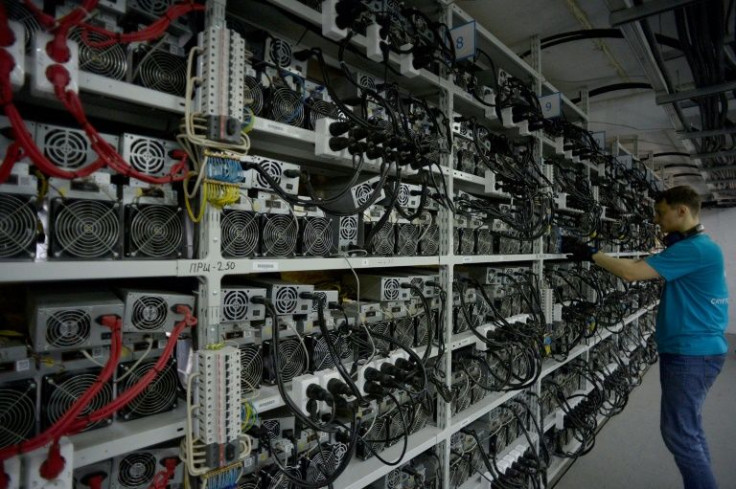 © Copyright IBTimes 2023. All rights reserved.