Cyber Monday Sales Predicted To Rise By 18%, Driven By TVs, Apple Watch, 'Star Wars' And Hoverboards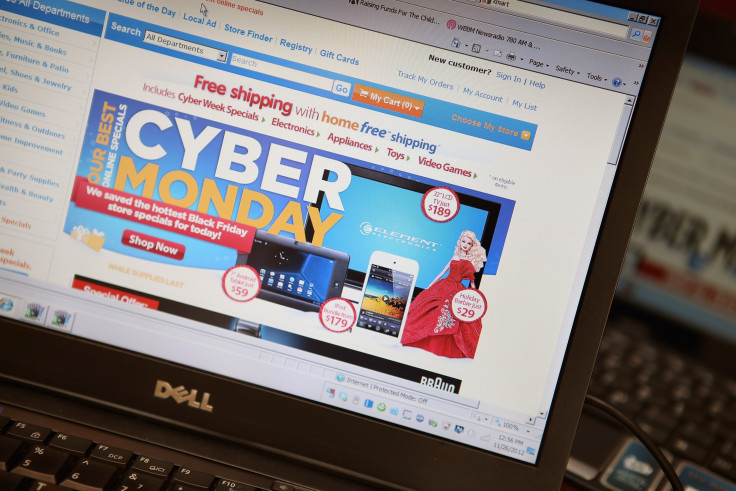 Last year U.S. shoppers broke the $2 billion mark for the first time on Cyber Monday, the now-annual post-Thanksgiving shopping spree that, unlike Black Friday, is conducted almost entirely online. This year, IBM's Watson supercomputer is expecting that record to be smashed once again, with an 18 percent rise in online sales, taking the total spent during Cyber Monday 2015 to more that $2.4 billion.
Cyber Monday comes hot on the heals of Thanksgiving and Black Friday, which saw shoppers spend $4.5 billion online in the opening two days of the holiday sales season, according to figures from Adobe.
IBM also published figures showing that most online shopping traffic came from smartphones (44 percent); however, people still did most of their buying (63 percent) on desktops.
IBM Watson Trend, which predicts which products are driving sales, suggests that the 18 percent spike in sales this year will be driven by a variety of products across sports, technology and toy categories. Based on feedback from the Watson Trend app, topping shopping lists this year are TVs from Samsung, Sony and LG, as well as the Apple Watch and Beats by Dre headphones. Available for free for iPhone users, IBM Watson Trend features "the hottest 100 consumer electronics, toys, and health and fitness products" at any given time.
The app is able to use the natural language and machine learning technologies offered by IBM's supercomputer to "uncover consumer preferences, pinpoint patterns and trends, and reveal why people are choosing certain products or brands." This Cyber Monday IBM says people are searching for popular toys such as Skylanders and "Star Wars" droids, as well as hoverboards. Among the fastest-trending products on Cyber Monday is Motorola's Moto X smartphone, as well as some relatively mundane items, including Brother and Epson printers.
As Black Friday sales morph into a five-day shopping spree extending from Thanksgiving to Cyber Monday, many retailers are now offering deep discounts throughout that weekend. According to IBM, there was a 25.5 percent rise in online sales Saturday and Sunday, compared with 2014, with average order value (mobile and desktop) for the weekend up 5.5 percent from last year to $130.57.
Just as was the case in the opening two days of the sales event, shoppers Monday spent more of their time browsing on their smartphones (44 percent), which was three times that of tablets (14 percent); however, it was on desktops that most people (64 percent) made their purchases.
© Copyright IBTimes 2023. All rights reserved.
FOLLOW MORE IBT NEWS ON THE BELOW CHANNELS