Daily in New York
Figoski Account, Lipsky Admisson, NYU Expansion, Badger Funeral, Hoberman Out, Romney In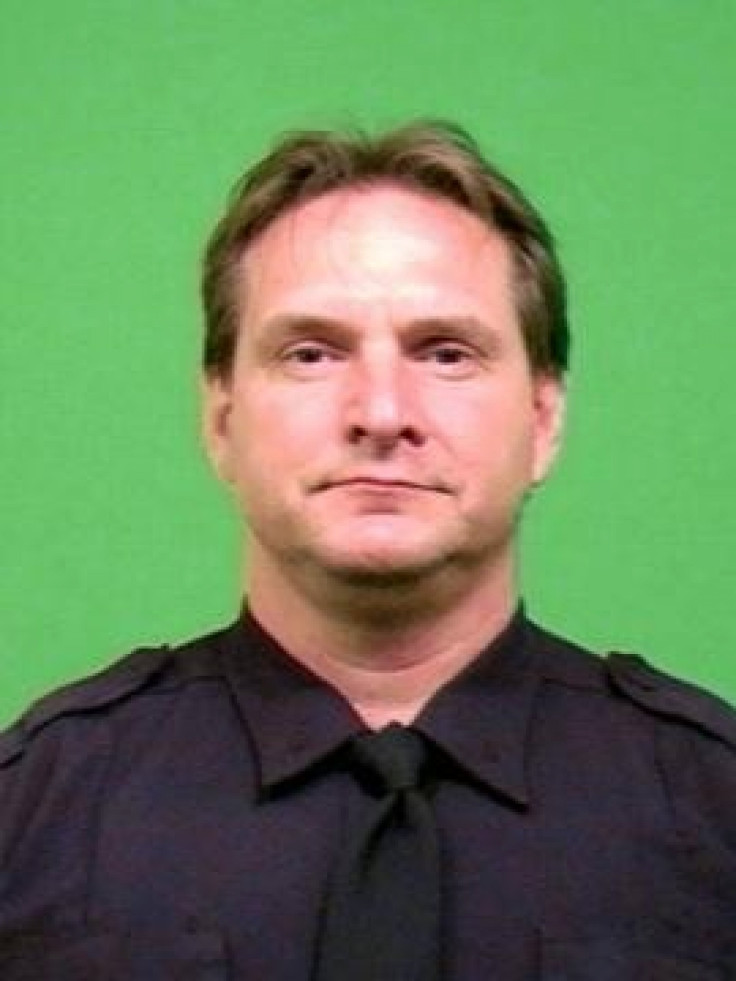 Today's International Business Times New York briefs include tragedy, corruption and ambition: A changing Figoski account, Lipsky's corruption admission, NYU's superblock expansion, More tragic detail revealed at Badger wake, Hoberman out at Village Voice and Romney in town for fundraising.
Court reports differ in case of slain NYPD detective
The saga continues for the case of slain NYPD detective Peter Figoski, who was shot in the midst of an armed drug robbery. The investigation's lead suspect Lamont Pride's account of the night of the robbery differs significantly from that of the police investigation, according to NY1.
Pride claimed to be there buying drugs when the robbery occurred, rather than taking part in the actual robbery as the police investigation found. In his written statement Pride said that he attempted to wrestle the gun from the robbers at which point it was accidentally fired and hit Figoski. According to police reports, Pride shot Figoski in order to escape.
Corruption charges continue against New York politicians
Manhattan lobbyist Richard Lipsky was the latest to jump on the band-wagon of corruption charges against New York politicians. Lipsky admitted to paying more than $260,000 in bribes to former Sen. Carl Kruger, according to Reuters. Kruger, who served in office for 17 years, pled guilty to corruption charges late December.
New York state Assemblyman William Boyland has continues to remain defiant for charges filed against him. Boyland is being charged 19 counts of corruption for seeking more than $250,000 in bribes. He was arrested for these charges less than a month after being acquitted in a federal corruption case for other accusations of bribery.
NYU pushes for further expansion
NYU's latest plan in the push for expansion has been met with fierce opposition from residents in the area surrounding the main campus. However, the NYU Core was certified by Department of City Planning Tuesday, the first step in the approval process. The Core is a part of NYU's 2031 plan and would add 1.1 million square feet of academic and sports facilities on the Washington Square South superblock.
The university also has plans for a new med building on First Avenue.
Residents in Greenwich Village have long been opposed to the university's growth in the neighborhood. Wednesday night the Community Action Alliance on NYU 2031 held a town hall meeting of more than 100 residents who expressed concern for the negative effects that the expansion will have on the community. CAAN2031, along with the Greenwich Village Society for Historic Preservation, have filed a petition to block the university's plans.
Wake held for girls killed in Christmas Day Fire
A wake was held Wednesday for the three girls killed in the Christmas Day fire in Stamford, Connecticut. Ten-year-old Lily Badger and twin 7-year olds Grace and Sarah Badger perished in the fire along with their grandparents. Their mother, Madonna Badger, and her boyfriend Michael Borcina were the sole survivors of the fire.
The fire was caused by embers, which were dumped by Borcina after the girls professed fear that they might burn Santa when he came down the chimney. Firefighters tried to rescue the family but were unsuccessful because they were pushed back by intense flame and heat, reported Reuters.
Film Critic Hoberman loses job at Village Voice
Writers beware. The laying off of senior film critic Jim Hoberman proves that no one is safe from the woes that the economy has brought to the newspaper industry. Hoberman joined the Village Voice in 1983 and has served as senior film critic since 1988.
This isn't the first round of layoffs to hit the paper. Earlier this year the paper laid off other key staffers and Village Voice Media had reportedly laid off at least 20 editorial staffers.
The Daily Intel confirmed the report from Hoberman last night: I've seen a lot of people lose their jobs there in the last five years, Hoberman said. I would be disingenuous to say I hadn't considered the possibility that this would happen to me eventually. I was shocked, but not surprised.
Romney to hold New York fundraiser
Coming off a victory in Iowa, Romney sent an e-mail to local donors in New York asking for their participation in a fundraising dinner on Jan. 17, according to Capital New York.
The Romney camp hopes the momentum gained by the win in Iowa and the predicted victory in New Hampshire will generate funds for the campaign as they turn their attention towards Florida.
Local donors in New York have remained a constant source of support for Romney, despite gains in the polls by other candidates. In December, Romney raised more than $2 million at events in the New York area, according to Politico.
© Copyright IBTimes 2022. All rights reserved.
FOLLOW MORE IBT NEWS ON THE BELOW CHANNELS