DAPA Immigration Reform 2015: Austin City Leaders Want Deportation Of Undocumented Immigrants Lawsuit Dropped In Texas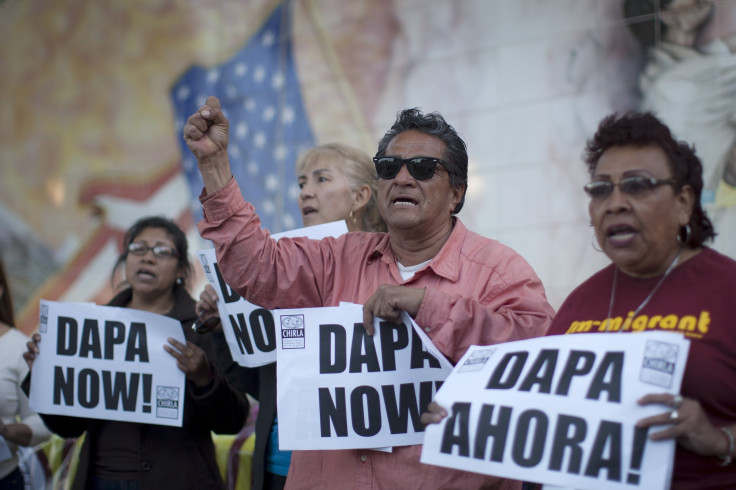 Texas may be the face of opposition to President Barack Obama's executive actions to delay the deportation of some undocumented immigrants, but not all leaders in the state agree. Austin Mayor Steve Adler and Judge Sarah Eckhardt of Travis County, where Austin is located, want the lawsuit that Texas and other states filed against the program dropped, according to the Texas Tribune.
"I urge these state leaders to drop opposition to these federal programs because of the benefits they can provide to our local communities," Adler said Saturday while standing with undocumented immigrants at the nonprofit Workers Defense Project.
Adler said at the rally that Texas Gov. Greg Abbott should meet with immigrant families in the community. Such a meeting, he said, could help in understanding the harm brought on them by trying to block Obama's immigration reform efforts.
In 2014, Obama tried to implement the Deferred Action for Parents of Americans and Lawful Permanent Residents, also known as DAPA, but Texas and 25 other states blocked Obama's efforts soon after. Abbott filled the lawsuit while he was state attorney general, the Texas Tribune reported.
Those who have filed the lawsuit are playing politics with people's lives, Eckhardt said. Immigrants are integral to the economic success of the country, she added.
A federal judge in February blocked Obama's executive actions on immigration, saying his administration didn't allow for a longer notification and comment period as required, CNN reported. In May, a federal appeals court sided with Texas and the 25 other states challenging the order, saying that eligible undocumented immigrants can't apply for Obama's program while it is being appealed.
Protesters gathered outside Abbott's home in April, asking him to drop the lawsuit against DAPA and sit down to talk with families about immigration, according to KTRK-TV in Houston.
© Copyright IBTimes 2022. All rights reserved.
FOLLOW MORE IBT NEWS ON THE BELOW CHANNELS