'Darktide' Devs Tease Sneak Peek At Character Customization
KEY POINTS
"Darktide" will have fully customizable characters across each of the playable classes
Players can choose their characters' backgrounds, origins, looks and personalities
The game will still feature banter between party members
Fatshark's first foray into the grim darkness of the 41st millennium is slowly inching closer toward an actual release date, and the developers are slowly revealing interesting information about some of the features of the upcoming FPS game.
In a recent blog post, the developers shared a glimpse of the in-depth character customization for "Darktide." This customization system is a notable departure from "Vermintide's" premade squad of misfits, yet Fatshark has somehow found a way to make the new game just as quirky without sacrificing the grittiness of the "Warhammer 40K" franchise.
Players will get to completely create their characters. The creation screen offers several character backstories that come with unique cosmetics (like an orange jumpsuit for military defectors) and personality quirks determined by the character's past.
According to the developers, they dedicated an entire team just for the character customization to keep the game from feeling out of place. The team was responsible for creating a deep character creator that matched the narrative of "Darktide" and the greater "Warhammer 40K" universe as a whole, from aesthetics to narrative perspectives.
This means that players will get to make their characters look like they truly belong in the world of "Darktide" without detaching too much from the established universe.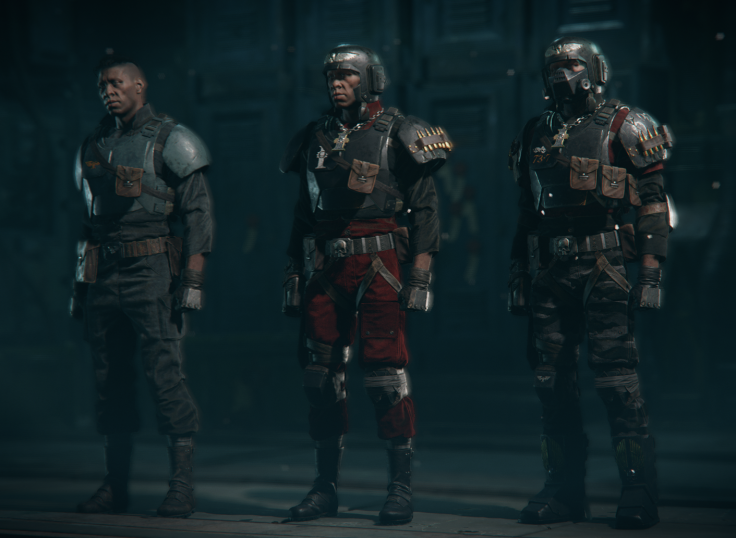 As far as cosmetics go, players can expect a wide swathe of lore-accurate customization options. Much of the cosmetics in "Darktide" are heavily inspired – if not outright derived – from the many regiments of the Imperial Guard and the Imperium's other military branches.
Fatshark said in the blog post that the tabletop's kitbashing culture served as a heavy inspiration for the gear and cosmetic system for "Darktide." There will be four apparel slots (Head, Upper Body, Lower Body and Accessory) available for each character, allowing for unprecedented diversity in terms of gear combinations.
The possibilities for customization do mean that party banter won't be as intimate as in the "Vermintide" series, but Fatshark assured that there will be no shortage of interactions between any possible combination of party members, thanks to the thousands of lines of dialogue they recorded for all of them.
"Darktide" releases this September for Xbox consoles and PC.
© Copyright IBTimes 2022. All rights reserved.
FOLLOW MORE IBT NEWS ON THE BELOW CHANNELS