Daz 3D Collaborates With Crypto.com NFT To Release An Out-Of-This-World Collection
KEY POINTS
This collection is handcrafted from over 200 traits
The collection has been designed without the help of AI
It is made of must-have styles and personalities, from geeks to goths
Daz 3D, a leader in NFT creation and 3D modeling technology, has joined NFT marketplace Crypto.com as a collaborator with a brand new curated NFT collection, Cronos-7 Visitors. The latest release in collaboration with artist Mario V will drop on June 9.
The NFT collection features the 7777 aliens who arrive on Earth from Hestia, the seventh moon of the planet Cronos, as per a statement released Wednesday.
"This collection is handcrafted from over 200 traits, without the help of AI. It is made of must-have styles and personalities, from geeks to goths and everything in between, while adding elements like meka and sci-fi from different eras," the statement read.
"Crypto.com's NFT marketplace is truly a phenomenal leading platform with great artists and communities," said Jessica Rizzuto, Senior Vice President of Ecommerce at Daz 3D.
"Cronos-7 Visitors fits perfectly into their high-quality ecosystem that puts safety and curated collections first for NFT buyers. Bringing Mario's creative and fun work to Crypto.com NFT was a no-brainer for us."
Crypto.com NFT prides itself on the unique and authentic collections available on its curated marketplace. It will make it easy for debit or credit card or cryptocurrency users to purchase Cronos-7 Visitors for both first-time and experienced NFT collectors.
"Crypto.com NFT features only the most unique and exciting collections available, and we are thrilled to include Daz 3D's and Mario V's Cronos-7 Visitors among them," said Crypto.com Executive Vice President and Global Head of NFT Joe Conyers III.
"Our site supports an open marketplace for NFT collections, and Cronos-7 Visitors will live in our featured section — which showcases highly curated collections and creators. Like Daz 3D, we love to support independent artists — and Mario V is an exciting addition for us."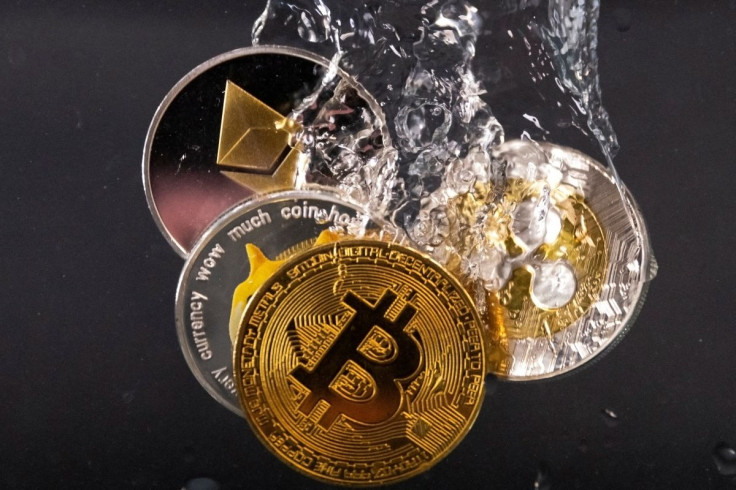 © Copyright IBTimes 2023. All rights reserved.