Death Toll Rises To 15 As Tensions Persist In Senegal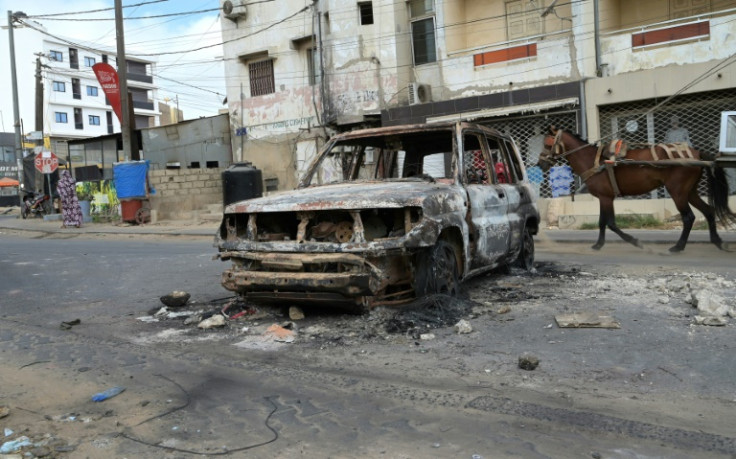 Tensions remained high in Senegal on Saturday after fresh overnight clashes brought the death toll to 15 in the two days since a court convicted opposition leader Ousmane Sonko.
Sonko's ongoing legal woes have prompted rare flare-ups of violence in Senegal, typically a bastion of stability in West Africa, and foreign allies have urged a return to calm.
Sonko, a 48-year-old former tax inspector, was initially charged with rape but was convicted on a lesser charge of morally "corrupting" a young woman and sentenced to two years in prison.
He claims the charges against him were a bid by the government to torpedo his political career ahead of the presidential election next year.
His conviction may take him out of the running for the 2024 poll.
Clashes between Sonko's supporters and police broke out after the ruling on Thursday, leaving nine people dead.
Shops and businesses were ransacked.
The army was deployed to the streets but fresh scuffles erupted on Friday night in parts of the capital, Dakar, and in Ziguinchor.
They left another six dead, government spokesman Maham Ka told AFP.
Burned-out cars, tyres and debris-strewn streets bore testimony to another night of violence.
The government has acknowledged that it has restricted access to social networks such as Facebook, WhatsApp and Twitter in order to stop "the dissemination of hateful and subversive messages".
Government spokesman Abdou Karim Fofana said on Friday that the violence was not fuelled by "political demands" but "acts of vandalism and banditry".
"These are difficult times for the Senegal nation that we will overcome," he told TFM.
Sonko, who was tried in absentia, has yet to be taken into custody for his jail term, which is predicted to cause further tensions.
He is presumed to be at his Dakar home, where he has been blocked in by security forces since the weekend. He alleges he is being "illegally held".
Sharp-tongued and charismatic, Sonko has drawn a strong following among Senegal's youth, who love his barbs against a political elite he refers to as the "state mafia".
He has spoken out against debt, poverty, food insecurity, under-funded health and education systems and corruption.
Sonko, who has two wives, portrays himself as a devout Muslim and defender of traditional values, and has called for harsher penalties for same-sex relations.
Supporters of President Macky Sall, however, see him as a rabble-rouser who has poisoned political discourse and sown instability.
Dakar residents interviewed by AFP said they feared the possible consequences of his arrest.
"I am really scared because we don't know how this will all end," said 46-year-old Fatou Ba, a businesswoman in the Dalifort neighbourhood of Dakar.
"If they want peace they won't go and fetch Sonko," she added.
Another Dalifort resident, Matar Thione, 32, said he felt unsafe in the country.
"If the protests continue, life is going to get even harder," he said.
Students have been plunged into uncertainty, forced to leave the capital's main university campus after violent clashes lead to widespread destruction.
"We didn't expect this. Political affairs shouldn't concern us," said Babacar Ndiaye, a 26-year-old student.
"But there is injustice," he added, referring to Sonko's conviction.
On Friday, United Nations Secretary-General Antonio Guterres condemned the violence and "urged all those involved to... exercise restraint".
The African Union said the head of its executive commission, Moussa Faki Mahamat, strongly condemned the violence and urged leaders to avoid acts which "tarnish the face of Senegalese democracy, of which Africa has always been proud".
Rights group Amnesty International has urged authorities to stop "arbitrary arrests" and lift restrictions on access to social networks.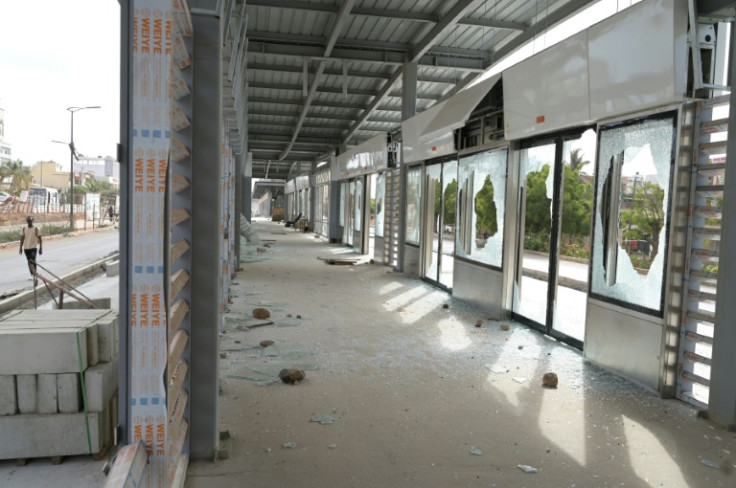 © Copyright AFP 2023. All rights reserved.