Deflating The Housing Bubble: Singapore Sets An Example For Rest Of Asia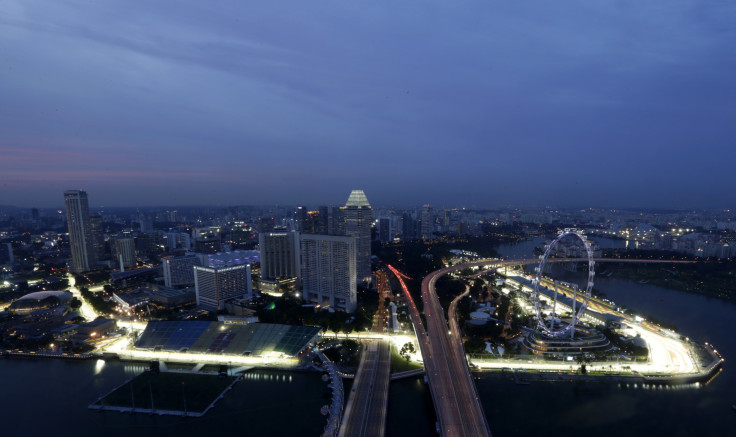 Singapore is enforcing some supercharged measures to cool down its property prices, showing the rest of Asia that a hesitant hand when it comes to cracking down on the housing bubble just will not do.
Singapore, the city-state infamous for banning gum to prevent litter, ramped up efforts this year to bring down home prices, which have surged 33 percent since 2009. Measures include a raised minimum down payment on second-homes, a cap on debt at 60 percent of a borrower's income, higher stamp duties on home purchases and an increase in real estate taxes, Bloomberg reported on Wednesday.
These measures, introduced four years ago after home prices climbed 25 percent between 2006 and 2008, are among the most comprehensive regulations from governments currently battling housing bubbles, according to Vishnu Varathan, an economist at Mizuho Bank Ltd.
"The government has enacted all these measures quite early," said Vikrant Pandey, a Singapore-based analyst at UOB Kay Hian Pte, the securities unit of Southeast Asia's third-largest lender, United Overseas Bank Ltd. (UOB). "They want to contain a bubble from reaching levels where it brings down the whole system."
And the measures are working – at least they have proven more successful than those enacted by the governments in Hong Kong and China, where policy makers experimented with a variety of initiatives to limited success.
Singapore, on the other hand, saw the slowest growth in six quarters in the three months that ended Sept. 30. Sales declined and mortgage growth fell to 13 percent in July from 18 percent two years ago, according to Bloomberg.
The average price of a new 1,000-square-foot condo is between $1 million and $1.2 million Singapore dollars ($799,000 to $965,638), whereas a similar sized apartment in Hong Kong, where prices have more than doubled since 2009, would cost between $8.1 and $12.8 million Hong Kong dollars ($1.04 to $1.65 million).
Other measures from the Singaporean government include a cut on the maximum period for new loans to buy public housing from 30 to 25 years, a cap on mortgage payments at 30 percent of gross monthly incomes, down from 35 percent, according to the Housing & Development Board. The loan limitations contributed to a 52 percent slide in the city's private home sales to 1,246 in September from a year earlier, according to Bloomberg.
"Sales of homes will be lower and the effects on mortgage lending in terms of slower loan growth will continue to be felt over the next few quarters," said Ken Ang, an analyst at Phillip Securities Pte in Singapore.
© Copyright IBTimes 2023. All rights reserved.