Dell, Khosla Join Omidyar In Fresh Round Of Investment In iMerit, A Digital Economy Back-Office Service Provider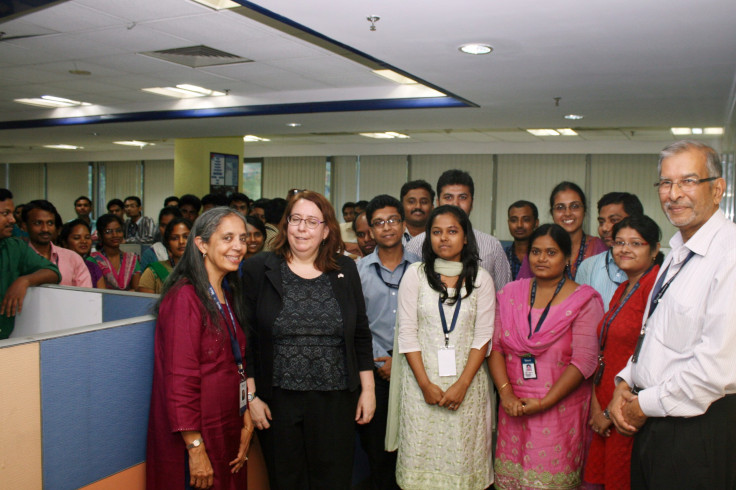 BANGALORE, India -- iMerit, a Palo Alto startup that provides back-office services to global digital companies from centers in eastern India, has raised $3.5 million in its second round of funding.
Among the new investors joining existing investor Omidyar Network are the Michael & Susan Dell Foundation and Khosla Impact, set up by Vinod Khosla, a Silicon Valley venture capitalist and co-founder of Sun Microsystems. The money will be used to expand from six centers and about 500 employees to 15 centers and 6,000 people over the next five years, CEO Radha Basu told International Business Times in an interview.
From verifying drivers' documents for a San Francisco-based cab-hailing network provider to validating information on hotels and travel sites to data and image categorizations for online shopping sites, iMerit is finding willing learners among India's poor youth. Some start with no more than the equivalent of a local high school diploma, and no knowledge of English, to become skilled workers at iMerit through training. The company is able to do this through a combination of machine automation and training its employees on new technologies and software.
"Machines working with humans skilled to work with those machines will be the future of work," Basu said, recalling an observation from eBay's founder Pierre Omidyar, whose Omidyar Network gave iMerit its first $1 million a few years ago.
Basu and her husband, Dipak Basu, find most of their staff from among the poorest youth that they can train and employ. The training is delivered over several months at a foundation they set up for the purpose, called Anudip Foundation.
iMerit and Anudip have trained 40,000 marginalized youth and provided digital services jobs to the most promising, the company said in a press release Wednesday. Clients such as Microsoft Corp., eBay Inc. and Catholic Relief Services use iMerit for projects including machine learning, mobile and cloud support, and big data analytics.
In machine-learning projects, for example, iMerit teams are trained in skills including annotation techniques, facial recognition technology, photo identification, human anatomy and feature tagging. The staff use them to create large 2D and 3D data sets, which can then be used to train and test computer-vision algorithms.
"Khosla Impact invested in iMerit because they can play a transformative role in the future of work. Radha and her team are building the iMerit platform to prepare hundreds of millions of young people for digital jobs over the next decade," Khosla said, in the press release.
© Copyright IBTimes 2023. All rights reserved.