Dell?s 2Q Misses Estimates; Projects Low Growth As Shares Plunge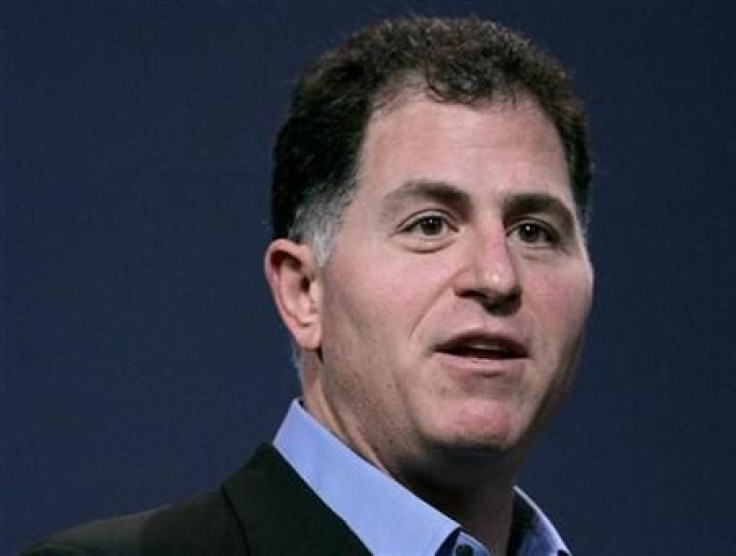 Dell (Nasdaq: DELL), the No. 3 PC maker, reported second-quarter results that missed analyst's estimates. Worse, the company said it expected third-quarter performance to fall below expectations.
The news sent Dell shares down more than 3 percent in after-hours trading to $11.95, down 39 cents. Earlier, they closed at $12.34, down 22 cents.
For the first time, the company founded by Chairman Michael S. Dell nearly 30 years ago in a dorm room will be ranked No. 3 in PC sales, having lost its No. 2 ranking last quarter to China's Lenovo Group (Pink: LNVGY).
Dell said second-quarter operating earnings fell 13 percent to 42 cents a share, compared with the 45 cents expected by analyst surveyed by Thomson Reuters. Revenue dipped to $14.5 billion, down 8 percent, about $300 million below estimates.
Michael Dell and CFO Brian Gladden are expected to brief investors later on Tuesday about how the company ramps up shipments of Ultrabook-based chips from Intel (Nasdaq: INTC), the No. 1 chipmaker, and software king Microsoft Corp. (Nasdaq: MSFT) starts to ship Windows 8.
As well, they'll wonder where Dell, of Round Rock, Tex., fits in with tablets, where it's not been visible; perhaps a telephone product and more crucially, storage and services, where the company has moved aggressively, acquiring companies like Perot Systems and Compellent Technologies. The idea is to boost Dell more into the corporate market and derive more revenue from services along the model of International Business Machines Corp. (NYSE: IBM).
Analyst Shaw Wu of Sterne Agee expected Dell to match or slightly exceed the estimates because "expectations are low." The company's PC status "in a tough fundamental position" between the low-cost players like Lenovo and Taiwan's Acer Group (Taipei: 2353) and Apple (Nasdaq: AAPL), the world's most valuable technology company, at the high end.
Dell has made giant strides in sales to the so-called BRICS countries -- Brazil, Russia, India, China and South Africa - but now may have to deal with reports of slower growth in India and China. Dell's India chief last week complained about doing business in India.
Other analysts are looking at different aspects of Dell strategy. At Stifel Nicolaus, Aaron Rakers wanted to see more muscle in software, which accounted for about $400 million last fiscal year but is tapped to grow to $2 billion by fiscal 2016. Last week, he cut his price target for Dell to $17 from $18 after trimming his earnings estimates to $1.92 a share for full-year earnings from $2.01.
At Tuesday prices, Dell's market value has fallen to $21.58 billion, down 16 percent in 2012.
© Copyright IBTimes 2023. All rights reserved.