Deontay Wilder's Real Thoughts About Boxing, Tyson Fury Revealed
Deontay Wilder's fiancée has revealed what the WBC heavyweight champ thinks about his career and Tyson Fury.
With the Ruiz vs. Joshua rematch already settled, Wilder recently opened up about his plans of unifying all the belts in the heavyweight division. In simpler terms, Wilder wants the winner of Ruiz vs. Joshua. However, his nemesis, Fury, seems to be blocking his way.
Now that Fury just won his fight against Otto Wallin, Gypsy King feels like he deserves a rematch with Wilder next. As Wilder's next possible opponents line up, things get more unstable in the heavyweight division. Fortunately, Wilder's fiancée, Telli Swift, revealed what is really going on inside Wilder's head.
In a brief talk with TMZ Sports, Swift confirmed that Wilder wants to fight both Fury and the winner of Ruiz vs. Joshua to unify the belts. However, according to her fiancé, Fury will now come first before unification.
More importantly, Swift emphasized the reason why Wilder suddenly changed his mind and decided to take on Fury first.
"I think Deontay wants to prove to everyone that he could knock out Tyson and beat Tyson but I feel like he also wants all the belts," Swift said.
"I think Tyson's gonna happen first. I feel Iike it needs to happen," Swift revealed.
Given that Wilder is still in his prime, Swift also revealed the timeframe Wilder set for himself in boxing. According to Swift, Wilder wants to fight until he can but would consider retiring at 40 years old.
"Deontay's gonna go until he wants to stop. He says 40 but who knows," Swift revealed.
Wilder is scheduled to fight Fury on February 22, but is keen to stage a unification fight with whoever wins the December rematch between Joshua and Ruiz Jr.
In a recent interview with Tha Boxing Voice, the 34-year-old boxing superstar said that he was just doing Fury a favor of getting battered inside the ring by him.
"If the man wants to get his ass whooped in the ring, then so be it. I tried to give him another road. And I tried to give him what he talked about the first time when he said, 'Why don't you and Joshua fight, and I can come back'," Wilder said.
Wilder will defend his WBC heavyweight title versus Ortiz on November 23 at MGM Grand Garden Arena in Las Vegas, Showtime is expected to distribute the Wilder-Ortiz rematch as the main event of a four-fight telecast.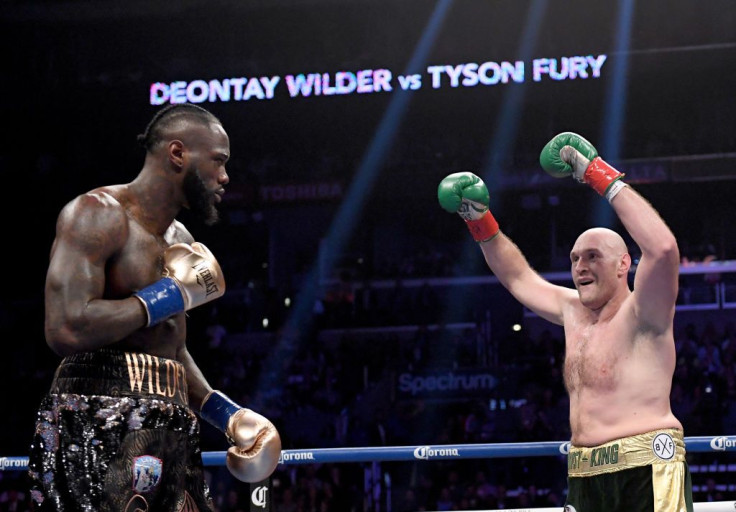 © Copyright IBTimes 2023. All rights reserved.