Despair, Layoffs In 'Russia's Detroit' As Economic Downturn Batters Car Industry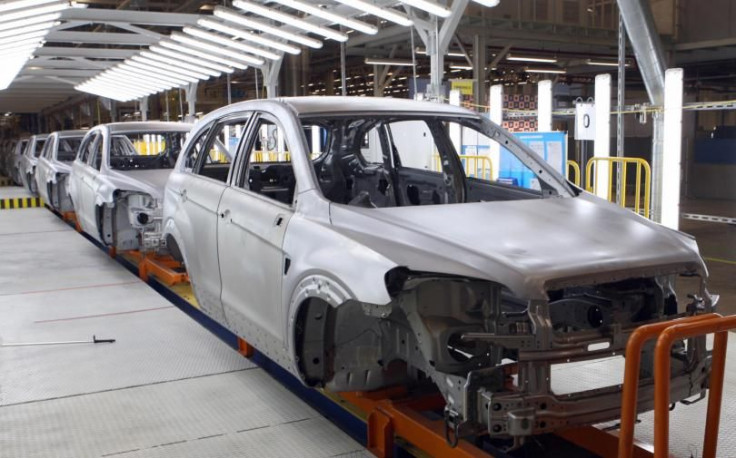 TOLYATTI, Russia — Yuri Tselikov, 74, was one of the Soviet pioneers who built a sprawling car plant in the Volga city of Tolyatti in the 1960s. He then spent over three decades working in the factory and is one of the few people alive who can claim to have met all 12 of its directors.
He saw firsthand the shocks experienced by the Russian car industry in the 1990s and then in 2009 — but he said today's challenges are the biggest of his lifetime. Russia's car market is in the doldrums after slumping 36 percent in 2015 because of a downturn driven by low oil prices and Western sanctions over Ukraine.
"The current crisis in Russia's car industry is the most serious, most severe and most incomprehensible ever seen," Tselikov said in an interview in his apartment in Tolyatti.
"Russian officials think we have already reached the bottom but they don't say which bottom we have reached. The bottom is covered in silt and we are wallowing around in the dirt. Nobody knows what layer of silt signifies the real bottom."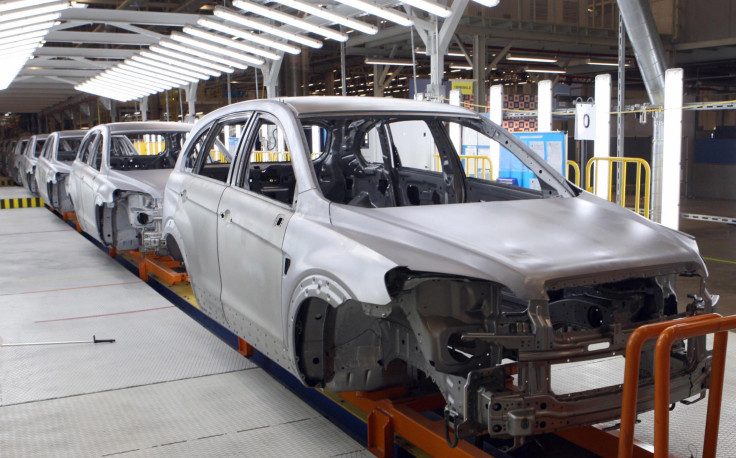 Tselikov's opinion is widely shared by experts and those living in Tolyatti, where dependence on car manufacturing means it has been at the sharp end of the country's longest economic recession since President Vladimir Putin came to power. As consumers pared their budgets starting in 2014, cutting out big purchases, demand for cars has plummeted.
AvtoVAZ said in April there were some positive signs when sales rose for the first time in two years, but overall car sales in Russia continue to drop. Russia's car sales fell 8.5 percent in April from a year earlier — to their lowest level in absolute terms for a decade.
Grappling with a collapse in the value of the Russian ruble, some Western manufacturers have scaled back their activities or left Russia entirely. Last year, General Motors mothballed a factory in St. Petersburg and South Korea's SsangYong Motor ceased exports to Russia. Up to six more car factories face closure, Boston Consulting Group said in a report this month.
But it is AvtoVAZ, the Tolyatti-based Russian producer of Lada cars, that has borne the brunt of the sector's unrelenting woes. The flagship company controls about 20 percent of the Russian market and is majority-owned by carmakers Renault and Nissan, with Russian state-owned conglomerate Rostec holding a 25 percent stake.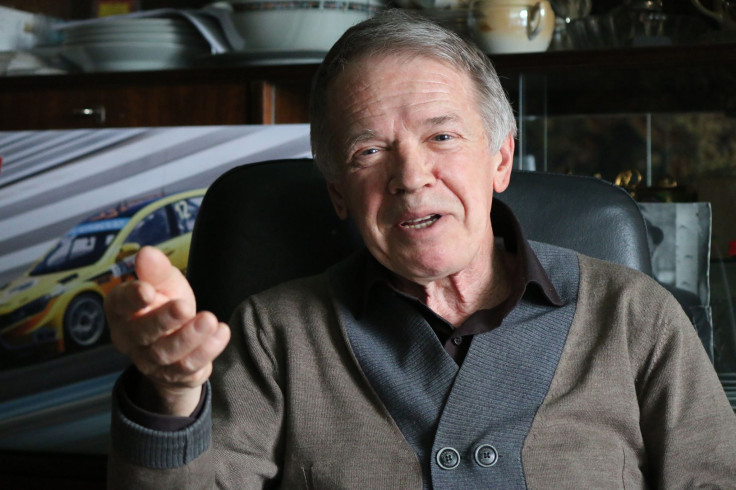 AvtoVAZ's losses tripled to an eye-watering 74 billion rubles ($1.2 billion) last year and revenue dropped 8 percent to 176 billion rubles ($2.7 billion) — less than operating costs.
Even executives admitted the figures were a disaster. "When you look at the numbers they look terrible," Renault head Carlos Ghosn said in February. The head of AvtoVAZ, former Swedish military officer Bo Andersson, was removed the following month. But this has not appeared to stem the financial hemorrhaging, with losses increasing 47-fold in the first three months of 2016 compared with the same period in 2015.
Many draw parallels to 2009 when the state extended 75 billion rubles of aid to AvtoVAZ to avoid it going bankrupt. But the current crisis is set to last longer, and while Russia's cash-strapped government has extended some help to the sector, including subsidies on auto loans and discounts for drivers willing to give up old vehicles, the package is not as generous.
On the ground, the car market's collapse is felt most keenly by those living in Tolyatti, a city often compared to Detroit because it depends on car manufacturing for its survival.
"The situation is very hard, and with the salaries AvtoVAZ pays, it is even difficult to survive," said Anna Perova, 60, who has been employed in Tolyatti's car plant for 27 years and now works clearing scrap metal away for 14,000 rubles a month.
"No one is expecting any miracles and everyone thinks it will get worse," she added.
High inflation, which peaked at 12.9 percent last year, has squeezed millions of Russians. Real wages dropped 9.5 percent last year and poverty is now at its highest level since 2006. In January, a study by a leading Moscow university ranked Tolyatti, which has a population of over 700,000, as Russia's poorest city and vulnerable to outbreaks of social unrest.
AvtoVAZ has shed one-third of its workforce in the last two years and there are now about 40,000 people working at the plant in Tolyatti — a far cry from over 140,000 employed in its Soviet heyday. Those still working at the factory were put on a four-day week in February and warned full employment would not be available until mid-August. In Tolyatti, where Ladas are still the most commonly seen car, the effect of every redundancy is magnified by the web of supply companies, employing tens of thousands of people, that depend on the good health of AvtoVAZ.
While hundreds-strong protests have been held in Tolyatti in recent months over layoffs, large-scale demonstrations do not appear to be imminent.
"A slave mentality means there is a fear of the bosses, making it impossible for people to break out and say, 'I am a human and I have a right' — this is particularly true in times of economic stagnation ... and when people have no hope for the future," said Pyotr Zolotaryev, the founder of Unity, an independent Tolyatti trade union.
"People have switched to survival mode. In the countryside they have begun to plant potatoes. Some people go to other cities for short-term jobs," he said.
The mayor of Tolyatti, Sergei Andreev, declined to meet with International Business Times.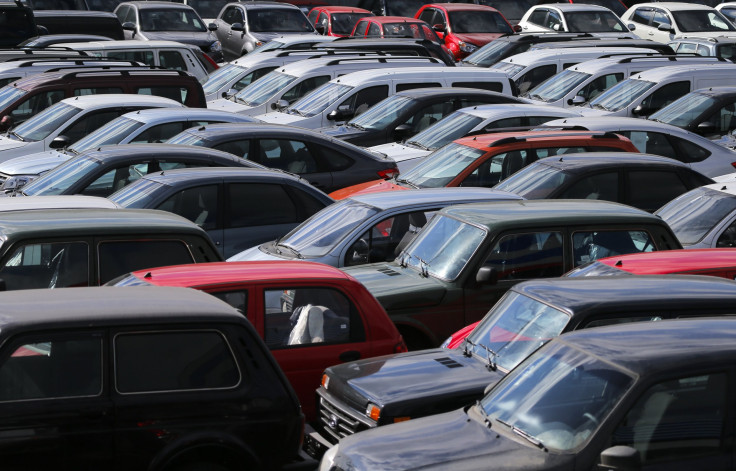 Local authorities are likely to seek to head off any protests before Russian parliamentary elections in September, and AvtoVAZ has reportedly suspended layoffs until the fall. And while there is real economic suffering in Tolyatti, anger is mainly directed at Andersson, the former head of AvtoVAZ, and the company's foreign shareholders — rather than at the Kremlin.
When appointed in 2013, Andersson embarked on a mission to revitalize AvtoVAZ, including slimming the workforce, launching new models and raising quality. Andersson's detractors label him a failure and maintain AvtoVAZ cannot be run successfully by a foreigner.
"Renault bumped up against the mentality of the Russian character," said Alexander Leshchenko, a senior manager at AvtoVAZ with decades of experience, who was fired in 2013. "The responsibility for losses made by the factory last year, losses which continue to be made, belongs to Andersson."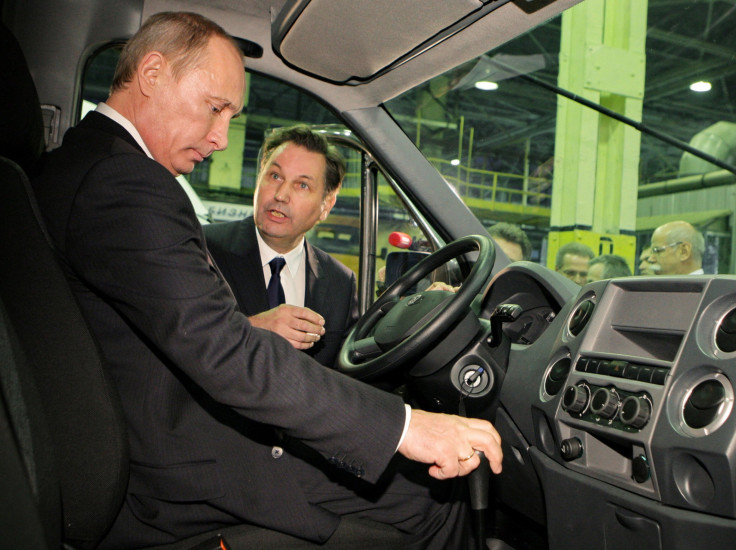 AvtoVAZ and Russian shareholder Rostec declined to provide a comment to IBT, and refused to give access to the factory in Tolyatti.
Particular bitterness in Tolyatti was generated by a conflict between AvtoVAZ and local car part manufacturing companies, which Andersson accused of holding production hostage through delays and poor quality.
After Andersson severed relations last year with AvtoVAZagregat, a major supplier of seats and other parts for Lada cars, the firm stopped paying employees and then went bankrupt with the loss of about 2,500 jobs. On a recent visit to the factory on the outskirts of Tolyatti, posters with information about local job centers hung in the foyer and miles of large pipes were being cut up and removed for scrap metal.
Critics also accuse AvtoVAZ's foreign shareholders and Andersson of betraying the company's traditions by scrapping budget Ladas — epitomized by the box-shaped vehicles mass-produced in the Soviet Union — and seeking to enter the midrange market with its latest models, the Lada Vesta and the Lada X-Ray, which both cost upwards of 500,000 rubles.
"The only way to save AvtoVAZ is to return Lada cars to their price niche: they need to produce budget vehicles," said company veteran Tselikov. "Eight out of 10 of the most popular cars on the secondhand car market are Ladas. Which means there is a demand for cheap Ladas!"
© Copyright IBTimes 2023. All rights reserved.