Despite Intense Fighting In Ukraine, White House Reiterates It Will Not Sanction Lethal Aid For Kiev's Troops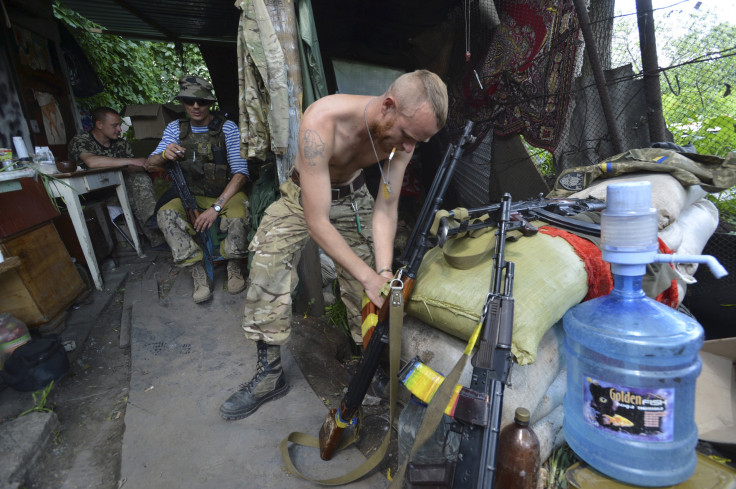 The White House has reiterated that it will not authorize the Pentagon to supply weapons to Ukraine, as the Kiev government continues to fight pro-Russian rebels in the east. According to press secretary Josh Earnest, President Barack Obama is still of the opinion that supplying weapons would not lead to the peaceful solution of the conflict in the contested region of Donbas.
"The president's view has not changed about, at this point, not providing additional offensive military assistance to Ukraine … [as] providing additional offensive military capabilities to Ukraine, in the mind of the president, would only further escalate a situation that must be resolved diplomatically," Earnest told journalists on Sunday at the G-7 summit in Germany.
Earnest noted that the U.S. already is providing military assistance to Ukraine in the form of training and non-lethal aid such as body armor, helmets, vehicles, night and thermal vision devices, heavy engineering equipment, advanced radios, patrol boats, rations, tents, counter-mortar radars, uniforms and other related items.
Since Russia annexed Crimea in March 2014 and continues, according to the West, to be involved in the east Ukraine war -- which it denies -- Congress has been vocal in its support of providing lethal aid to Ukraine. In March this year the House voted 348-48 in favor of supplying weapons to Kiev, but Obama, after intense discussions with German Chancellor Angela Merkel, said providing weapons would only provoke greater aggression from Russia.
However, since Obama made his decision, fighting between pro-Russian rebels and Ukrainian troops has greatly intensified in the Donbas region. After the use of Grad rockets last week, which are banned under the Minsk II agreement that instituted an oft-violated ceasefire in February, Ukrainian President Petro Poroshenko has warned of a possible Russian invasion in the near future.
In May, Congress once again floated the idea when it included a $300 million provision in the 2016 defense bill that would see Ukraine receive lethal weapons. It's likely that the White House will seek to have that taken out before the bill is passed into law.
Former Foreign Minister of Ukraine Volodymyr Ohryzko, speaking in the wake of the G-7 meeting on Sunday and Monday in Germany, expressed his disappointment with Obama's decision.
"The United States continues to say that it will not provide Ukraine with lethal weapons, and some G-7 leaders are insisting that they need Russia as a partner. The condition for lifting of sanctions is to stop the fighting in the east of Ukraine, to implement the Minsk agreement, but there is no mention whatsoever about Crimea. "
© Copyright IBTimes 2023. All rights reserved.