'Destiny 2' Controversy: Bungie Cancels Stream, Responds To Fan Issues On Blog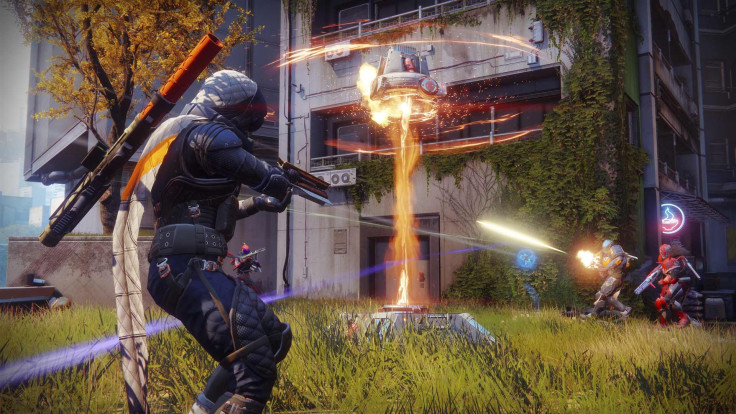 The last thing Destiny 2 needed in the week leading up to the release of its first expansion pack was a PR firestorm, but a PR firestorm it has gotten. After players figured out the game was lying to them about how much experience points they got for completing certain actions, Bungie pulled the plug on that system. They turned off the deceitful scaling system, but then doubled the amount of XP needed to level up.
Needless to say, fans are not happy about any of this. Developer Bungie was supposed to hold the third of three promotional streams for the new Curse of Osiris expansion pack today, but instead canceled it to focus on a blog post promising "higher priority information" about the future of Destiny 2 .
In the blog post, Bungie goes all in on detailing how, exactly, they plan on improving the Destiny 2 experience for players. First up is a promise to make the game a better long-term prospect for players:
Going forward, Destiny 2's post-launch game systems, features, and updates are being designed specifically to focus on and support players who want Destiny to be their hobby – the game they return to, and a game where friendships are made. We want Destiny to be a game that fits into your life, providing you with reasons to log in and play with your friends, clans, and families. We want Destiny to be a world you want to be a part of.
To accomplish this goal, Destiny 2 will receive two big updates in December, on Dec. 5 and Dec. 12. The biggest new addition is Masterwork weapons, a tier of weapon above even Legendary. These will have a chance to drop from any source of Legendary weapons and will confer special bonuses that can only be found in Masterworks, such as kill counters and stat bonuses.
For those interested in visual customization, Bungie is adding armor ornaments to some sets that will allow you to change the look of armor without losing your shader colors. Last but not least, Legendary Shards and Faction Tokens will be useful again, as you will be able to buy high level armor and weapons from certain vendors with them.
This latest Destiny 2 controversy is the result of "XP scaling." In layman's terms, the game would say you got a higher amount of XP for completing certain objectives than you actually got. The reason Bungie might have an incentive to do this is leveling up in the Destiny 2 end-game nets you Bright Engrams, which are special items that can also be purchased for real money.
All of this comes after a somewhat rocky launch period in terms of the relationship between Bungie and hardcore Destiny players. Critics generally agreed that the sequel largely improved upon its predecessor's punishing upgrade systems, but some fans feel differently. Since launch, the official Destiny subreddit has been filled with complaints that it is too easy and fast to see everything Destiny 2 has to offer, compared to the first game.
Destiny 2: Curse of Osiris launches Dec. 5 for $20. Players will journey to planet Mercury in search of new stories, activities and, most importantly, loot to collect. The expansion will also add new six-player raid activities onto the already-available Leviathan raid.
© Copyright IBTimes 2023. All rights reserved.