'Destiny 2': How To Get Bad JuJu Exotic Pulse Rifle [PHOTOS]
After much speculation and rumors, the Bad JuJu exotic pulse rifle has finally returned to "Destiny 2."
Unlike the other recent exotic quests like Outbreak Perfected or Lumina, unlocking Bad JuJu is a lot easier for players to do. Here's how to unlock the latest "Destiny 2" weapon.
Invitation from the Emperor
First, head to the Watcher's Grave on Nessus and make your way into The Barge. This week, Werner 99-40 has a Calus chest that will require Guardians to pay 5,000 glimmer in order to open it. Doing so unlocks the initial quest for Bad JuJu: Invitation from the Emperor and the Tribute Hall.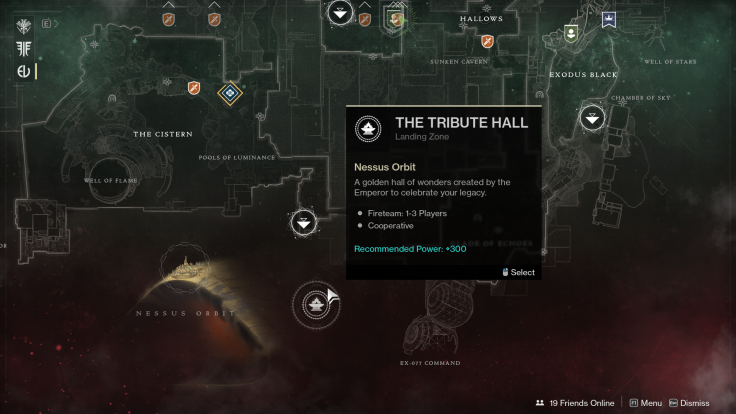 The Tribute Hall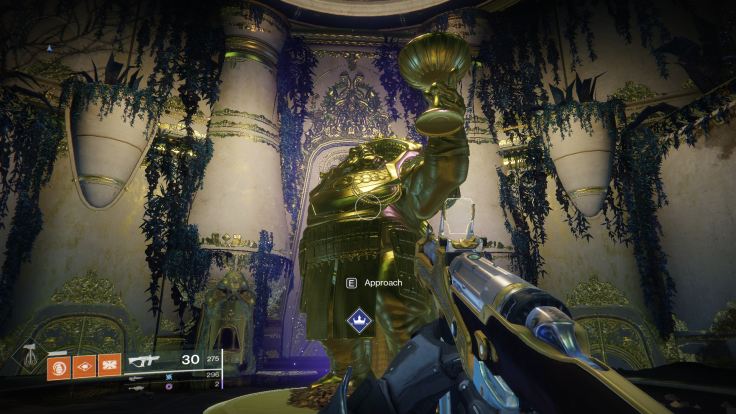 At this point, players need to fast travel to a new Nessus location called The Tribute Hall, which has a recommended power of 300 and a talking statue called the Visage of Calus. Take note that you must first accomplish the first step to unlock the Tribute Hall. Speaking to the statue unlocks the next phase of the quest and also gives players access to Champion bounties, as well as Tributes. Simply finish one of the bounties to continue the quest and deliver the boon back to the animated golden Calus statue.
Place Tributes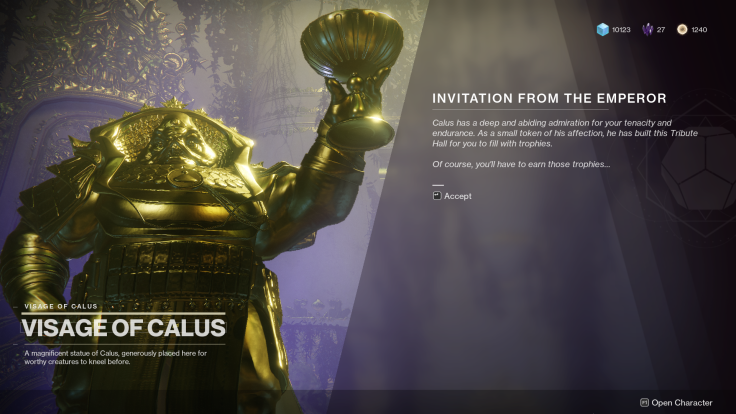 At this point, players need to offer 3 Tributes aboard the Leviathan, which will serve as proof of the players exploits. These can be earned through a variety of activities that go towards completing the moments of triumph. Although they can also be purchased from the Visage of Calus, they would require a combination of planetary materials, legendary shards, bright dust, and glimmer.
Many of the activities can be completed by using the Leviathan or Menagerie armor and weapons during various activities.
In order to unlock Bad JuJu, a total of 18 tributes need to be placed, including 5 Warbeast Tributes. These special versions can be placed near the display cases in the middle of the hall. Doing so unlocks the next step in the Bad JuJu quest line.
The Other Side
Once the tributes have been placed, the central chest in the Tribute Hall will be unlocked and a new mission called The Other Side will be unlocked as well. This mission takes place inside the Ascendant Plant and will require you to go against Taken enemies on the Leviathan. Be sure to equip your strongest gear and it would be a smart move to bring weapons that are strong against the Taken.
The mission itself is straightforward and requires players to fight through waves of enemies There is no timer for this mission so players can take their time finishing it.
Bad JuJu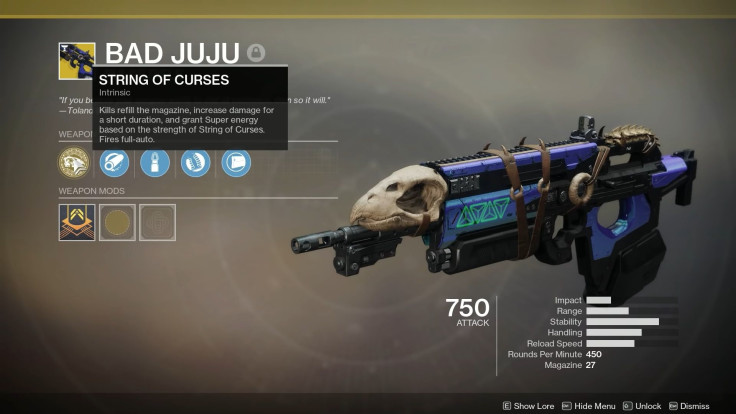 Finishing 'The Other Side' will then unlock Bad JuJu. Bad JuJu is an exotic pulse rifle with an intrinsic perk called String of Curses, which refills the magazine after a kill, increases damage for a short amoutn of time, and grants super energy based on stacks.
© Copyright IBTimes 2023. All rights reserved.