'Destiny 2' Rumors: Potential Arc 3.0 Changes Leaked Online
KEY POINTS
A leak posted in Pastebin suggests Arc 3.0's upcoming new effects
Much of the effects already exist in the current version of the game
The leak contains a mix of accurate and inaccurate information for Season 16 and 17
A potentially accurate leak of the upcoming Arc 3.0 update is currently available online, along with some other spoilers for the seasons leading up to "Destiny 2's" next expansion.
There's plenty of hype surrounding the final subclass rework that's slated for Season 18. Now that Solar and Void are out of the way, Arc is the only element in the game that's yet to receive modernization. While Bungie hasn't revealed the exact specifics of this rework, one online document may show what could be coming next season.
A Pastebin file containing unverified information regarding "Destiny 2's" Year 5 content has been circulating among members of the community. The file has little information about Season 18, except for the possible new effects that are coming with Arc 3.0.
According to the leak, the Arc update will feature new verbs: Electrify, Disorient, Reflect, Chain and Quickness.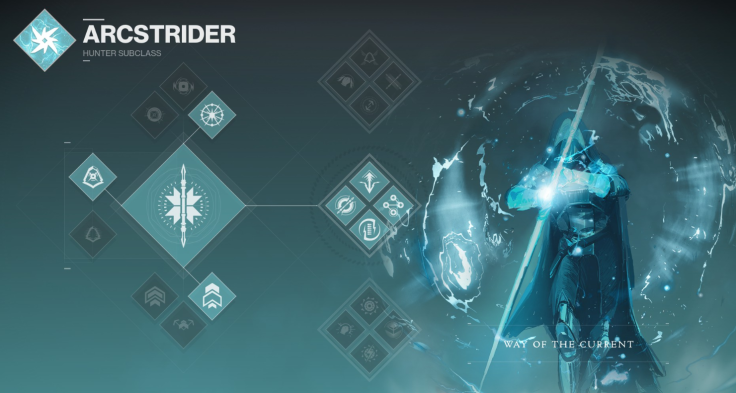 Most of these effects are already present in the game, particularly the Stormcaller's ability to hit multiple enemies with chain lightning, the Arcstrider's ability to reflect projectiles back at hostiles and the Striker's electrifying ground slams and blinding shoulder charges.
Based on the Solar and Void updates, Bungie seems to be taking existing effects and rehashing them into ones that synergize with items or other effects. The leak appears to be following the same pattern as the previous updates, but there is one catch.
The Pastebin file contains plenty of wrong information, particularly with story-related beats like seasonal settings and character progression. It also has wrong information about weapon drops.
However, the leak does have some accurate details regarding some parts of the previous seasons, such as the Iron Banner rework and the removal of blue item drops from certain activities. More importantly, the leak got most of the Solar 3.0 update right.
Regardless of this, fans are advised to take the leak with a grain of salt, especially since most of the information contained within is hit-or-miss.
"Season of the Haunted" is due to end in roughly two more months, so expect to see official information about Arc 3.0 near the end of August or right before the new season is released.
© Copyright IBTimes 2022. All rights reserved.
FOLLOW MORE IBT NEWS ON THE BELOW CHANNELS