'Destiny' Leak On Reddit Shows New 'House Of Wolves' DLC Content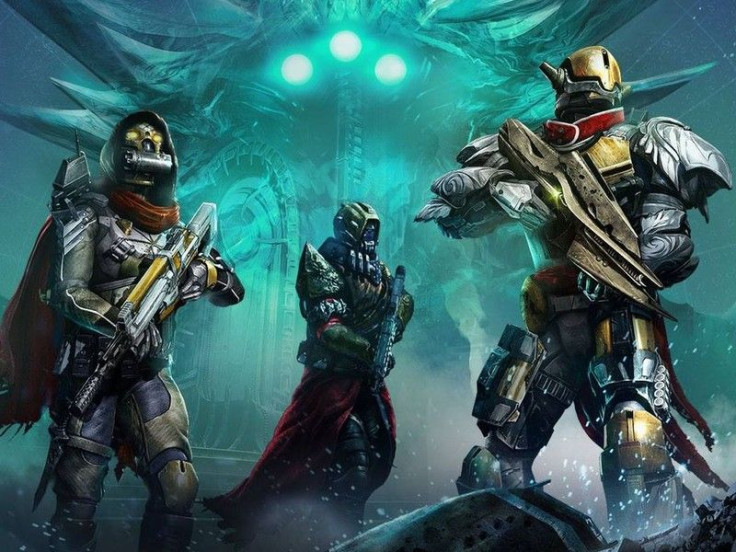 A new image that purports to show all of the loot included in the coming "House of Wolves" expansion pack for Bungie's shooter "Destiny" appeared on Reddit on Monday. The photo was reportedly posted by 4chan user MattWGordon, a "Destiny" fan who put the information together from a number of different data-mining sites.
The image shows that the expansion pack will have three all-new Story Missions, one new Raid and two new Strikes. The Raid will be called "The Arena."
"House of Wolves" does not have a release date, but Bungie has confirmed that it will contain PlayStation-exclusive content until fall of 2015. It will involve hunting members of the House of Wolves who have betrayed the Queen of the Reef.
The photo revealed that four new Crucible maps will also be included: Black Shield on Phobos, Widow's Court on Earth, Thieves' Den on Venus and the Timekeeper on Mars. There are also two new game modes called Hardcore and Inferno, which alter existing modes so that there are no trackers and that players can only earn points with kills.
Various venders will also receive new pieces of armor, much as they did in "The Dark Below." There are 37 new ships listed as well.
Players will especially be excited for the introduction of two exotic weapons, a shotgun called Lord of Wolves and a scout rifle called 347 Vesta Dynasty. The 347 Vesta Dynasty has two modifiers – David and Goliath, while Lord of Wolves only has one modifier – Devil's Touch.
Bellevue, Washington-based Bungie released "Destiny" in September last year. "Destiny" currently has more than 9.5 million registered users and they're playing an average of three hours a day, according to its publisher's quarterly report. The game set a record for most initial sales in the first 24 hours of a franchise's debut, and publisher Activision called "Destiny" its most successful new game launch of all time.
© Copyright IBTimes 2023. All rights reserved.
FOLLOW MORE IBT NEWS ON THE BELOW CHANNELS