Detroit Auto Show 2014: Bentley Introduces More Poweful Continental, GT V8 S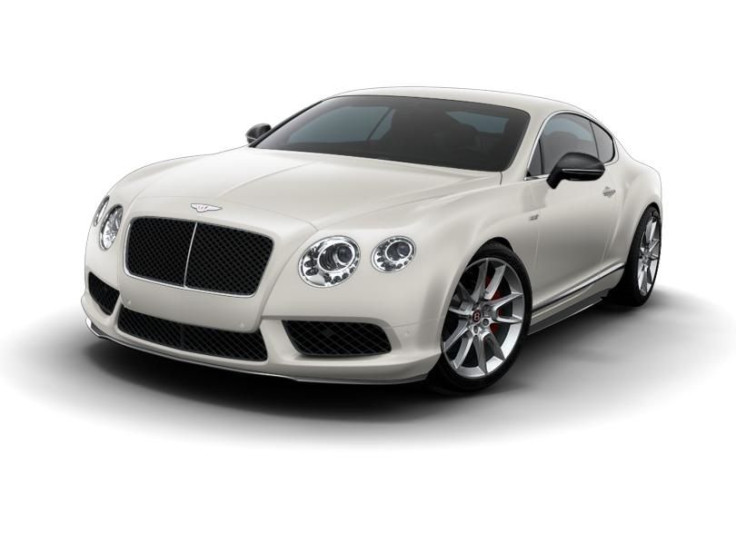 Bentley unveiled its sharper V8 luxury car, the Continental GT V8 S, at the North American International Auto Show on Monday.
Available as both coupes and convertibles, the new GT V8 S models add a peak torque of 502 pound-feet to the brand's already well-known 4.0-liter twin-turbo V8 engine.
"The GT V8 S is a car for our V8 customers who want more," Wolfgang Schreiber, Bentley's chairman and chief executive, said in a statement. "It is more agile, with a lower and uprated suspension, faster, with more power and more distinctive with its signature S styling and a unique V8 S soundtrack."
The GT V8 S coupe can accelerate 0-60 mph in 4.3 seconds and has a top speed of 192 mph, without curbing its ability to travel 500 miles between fuel stops.
Bentley sold a record number of cars in 2013, with global deliveries increasing 19 percent, to 10,120 cars. The Americas is Bentley's primary market, and within the Americas, California dominates sales.
© Copyright IBTimes 2023. All rights reserved.