'Diablo 2: Resurrected' Not Entirely New But Offers Some Improvements – See Details
KEY POINTS
"Diablo 2: Resurrected" will have improvements to graphics and gameplay
"Diablo 2: Resurrected" is coming to PC, Xbox Series X/S, Xbox One, PS5, PS4 and Nintendo Switch later this year
Plot and iconic features from the original "Diablo 2" from 2000 will stay the same
Blizzard announced at BlizzCon the coming of "Diablo 2: Resurrected," a remastered version of the popular action role-playing game that initially came out in 2000. The iconic game is set for another run in what Blizzard executive Rod Fergusson explains is not a remake.
"We're not trying to reverse-engineer the game and build it from scratch to look like D2," Fergusson said, PC Gamer reported. "This is D2. This is the same core gameplay, the same story and tone, even the same voices of the same actors."
While Fergusson made it clear that "Diablo 2: Resurrected" is technically the same game, fans can still expect some improvements to gameplay and presentation. This hardly comes as a surprise considering the new technology that has been developed since its first release.
Hence, expect graphics to be a whole lot better for "Diablo 2: Resurrected." Using a new engine, Blizzard is expected to come out with better animations, models and textures, to name a few. Lighting should improve as well as game developers try to make the most out of 4K technology and high refresh rate support.
Further, there will be improvements to sound with some Dolby 7.1 love. However, this does not include sound effects. According to Fergusson, those iconic sounds, such as a "skull into a socket or putting a potion into your belt," will remain the same.
In terms of gameplay, there is plenty to digest. Players can put the shared item cache to avoid mule characters. This means that storing gear will no longer be a problem, especially for ones who use dummy characters for storage.
Modding will still be allowed on "Diablo 2: Resurrected," although there are some slight modifications since Battle.net is stricter now. Injections that were used on "Diablo 2" won't work, but principal designer Rob Gallerani explained that modders may still have a chance to use these invasive mods due to the easily modifiable data.
Other things to watch out for include remade cutscenes, probably the only part where a remake was done. Item duping and bottling are discouraged in modern Battle.net. Hosting has been made easier though, with players now able to easily click on a friend's name rather than typing in their IP address.
For those who were addicted to the original "Diablo 2," these are just some of the things to watch out for. The plot and game player remain the same, familiar but some gamers may consider running through again.
"Diablo 2: Resurrected" is set to come to the PC, Xbox Series X/S, Xbox One, PS5, PS4 and the Nintendo Switch later this year. More information about the game can be found on the "Diablo 2: Resurrected" website.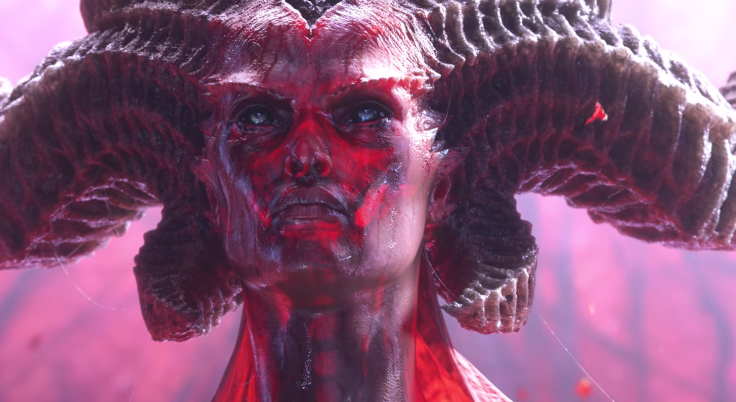 © Copyright IBTimes 2023. All rights reserved.