'Diablo 2 Remastered' Release Rumors: Activision Studio Arm May Unveil Overhauled Version Soon
KEY POINTS
"Diablo 2 Remastered" could come out as "Diablo 2 Resurrected"
Activision Studios behind "Diablo 2 Resurrected"
"Diablo 4" release still unknown
With most folks forced to stay at home, video games are one of the things that can keep anyone occupied. There are multiple game titles to enjoy, both old and new. But for those who want to relive old adventures, "Diablo" from Blizzard Entertainment is likely to be one of them. The latest from that franchise is "Diablo 3" with most still awaiting the arrival of "Diablo 4."
"Diablo 4" is still in development and no credible updates have come out so far. An official trailer for the game came out last November but that is practically it. New upgrades and improvements are expected but the information is scarce. An official release date has yet to be announced as well.
However, "Diablo 4" is not the only one that is being awaited by role-playing gamers. There are murmurs that a "Diablo 2 Remastered" project is in the works but nothing credible has come out thus far. Similar to "Mass Effect Trilogy" rumors, it is likely that the remastered version will likely focus on better graphics and smoother gameplay. But as far as "Diablo" is concerned, a new rumor suggests something different. At the top of it all is that it will not be Blizzard Entertainment behind the remake but Activision Studios.
According to French outlet ActuGaming, the remake will not be known as "Diablo 2 Remastered" but "Diablo 2 Resurrected." Blizzard will not be the one handling it but Activision Studios' Vicarious Visions.
To many, Vicarious Visions may not ring a bell. But looking deeper, they are the same group behind "Transformers" games (2010) and are one of Activision's Skylander teams. Unfortunately, Skylanders did not fare well and are now trying to reinvent themselves. Among the recent titles, they released include "Crash Bandicoot N. Sane Trilogy" and "Crash Team Racing." Both are doing well though the success has been attributed to the familiarity of their original titles.
Even more appalling is the fact that the group plans to reveal "Diablo 2 Resurrected" sometime in 2020. And while it may sound too good to be true, The Game Awards producer Geoff Keighley mentioned that Activision and Blizzard are collaborating on a potential release from now until August. Regardless, all these should still be taken with a grain of salt. Until an official announcement from Blizzard comes out, "Diablo 2 Remastered" or "Diable 2 Resurrected" remains a mystery.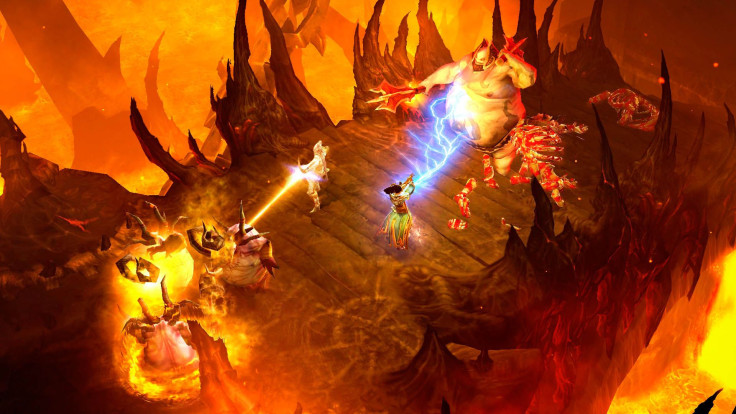 © Copyright IBTimes 2023. All rights reserved.