?Diablo 3? Release Date Almost Here, Breaks Amazon's Presale Records and Official Strategy Guide Revealed [TRAILER]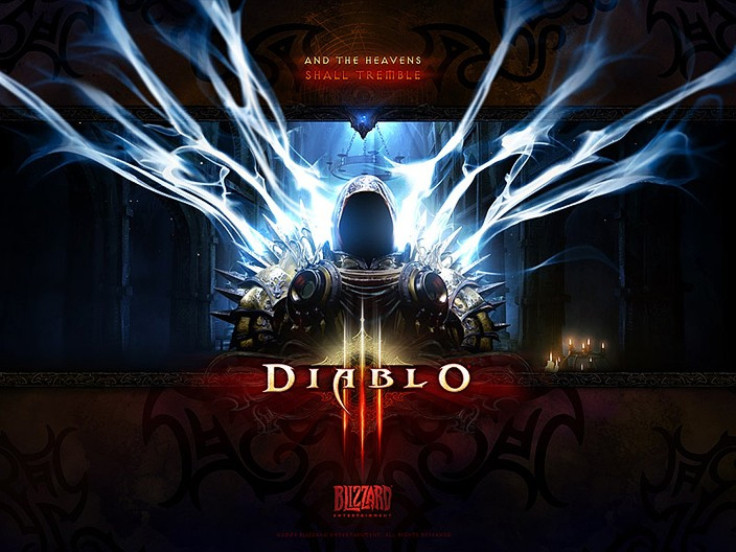 Diablo 3's release date is approaching, and fans have been counting the days ever since Blizzard announced the game on March 15th. It turns out that the upcoming third installment to the dungeon-crawler action RPG isn't only the most pre-ordered game from Blizzard; it's also shattering Amazon records.
According to Gamespot, Diablo 3 is the online shopping website's most preordered PC game of all time. A representative from the company told the gaming news source has beat out previous Blizzard releases such as Starcraft II and World of Warcraft: Cataclysm.
Analysts have predicted that Diablo 3 will sell several million copies in its first year. According to GamingBlend, Stern Agee analyst Arvind Bhatia said the game has the potential to sell more than four million units life-time. Bhatia also believes that 3.5 million units will be sold within one year, and that Diablo 2 had similar results, reaching four million sales within 14 months of its release.
However, a Cowen and Company Analyst predicted that Diablo 3 will break five million copies in its first year alone, GamingBlend also reported. The analyst pointed out that more than one million fans have already purchased the game through the World of Warcraft Annual Pass deal.
With less than a week until Diablo 3 hits shelves, players may want to begin strategizing their gameplay tactics. On May 11th BradyGames published the official strategy guide for Diablo 3 in anticipation of its approaching launch. Titled Diablo III Signature Series and Limited Edition Strategy Guides, the walkthrough is said to match Blizzard Entertainment's hotly anticipated new release every terrifying step of the way. The strategy guide was developed in conjunction with Blizzard, according to the official press release.
The guide will feature a walk-through of every single quest found in the game and a visual encyclopedia of the Diablo 3 creatures. Also included are passive and active skills for each character class, an overview of the game's crafting system, an exhausting listing of the base equipment items, weapons, armor and accessories, and an official resource for buying and selling items in the Diablo 3 auction house.
After waiting more than a decade for a follow-up to the widely successful Diablo 2, fans are certainly looking to celebrate the game's launch. Multimedia entertainment superstore Hastings announced that it will host midnight release parties for Diablo 3 across the country, according to MarketWatch.
For those how haven't already seen it, check out the official TV spot trailer for Diablo 3.
Follow on Twitter @LisaEadicicco
© Copyright IBTimes 2023. All rights reserved.