?BioShock Infinite? Release Date Delayed, Developers Will ?Make Something Even More Extraordinary?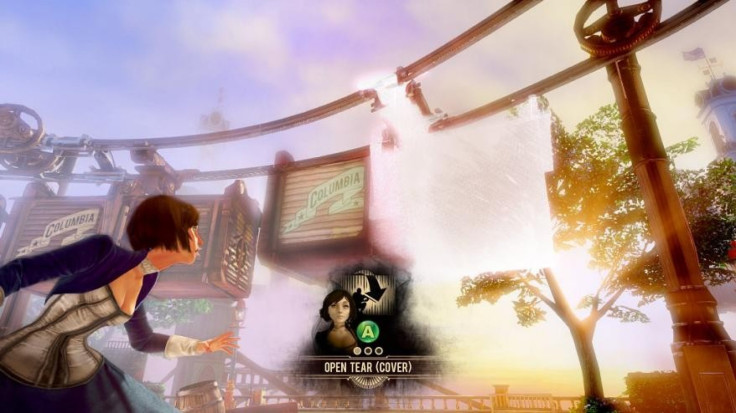 BioShock Infinite, which was supposed to have a release date this October, will now be delayed until February 2013. But gamers shouldn't be too disappointed, as the pushed-back launch only means they will get an even better game.
When we announced the release date of 'BioShock Infinite' in March, we felt pretty good about the timing, Kevin Levine, creative director for Irrational Games, said on the game's official site. Since then, we've uncovered opportunities to make 'Infinite' into something even more extraordinary.
Levine added that the talented development team deserved more time to perfect the next BioShock installment, and that Infinite will be released on Feb. 26.
I won't kid you: 'BioShock Infinite' is a very big game, and we're doing things that no one has ever done in a first-person shooter, he said.
The original 'BioShock' was delayed for similar reasons as it neared the original ship date, Levine said.
Why? Because the Big Daddies weren't the Big Daddies you've since come to know and love. Because Andrew Ryan's golf club didn't have exactly the right swing. Because Rapture needed one more coat of grimy Art Deco. The same principle now applies to 'BioShock Infinite.'
Fans shouldn't expect a sneak preview of the new BioShock title anytime soon, as Levine said they're going to hold off showcasing it at events such as E3 and GamesCom.
That way, the next time you see our game, it will be essentially the product we intend to put in the box. Preparing for these events takes time away from the development, time we're going to use instead to get the best version of 'Infinite' into your hands in February.
BioShock Infinite has been listed as one of the most anticipated games of 2012 by PC World, and rather than being a sequel to the previous BioShock titles, it's a standalone release. Described as a mind-bending dystopian tale, the first-person shooter follows protagonist Booker DeWitt, who has been sent to the aerial city of Columbia in the year 1912. The game goes beyond the goal players initially discover, which is to rescue a woman named Elizabeth trapped in Columbia.
From there, things go crazy in a city wracked by its own strange political tensions and imbued with a sense of American exceptionalism, writes Stephen Totilo of Kotaku.
Infinite will be similar to BioShock in the sense that it features deep story-telling and a first-person perspective, as the gaming news site details.
Levine said there wouldn't be any revelations at major gaming events, but there are already some new tidbits that have leaked out for fans to look forward to. The Big Daddies from previous titles will not be returning, but players will have to combat a new breed of enemy known as the Heavy Hitters. Irrational Games has revealed some of these new opponents through promotional videos, such as the Boys of Silence, the Motorized Patriot and the Handyman.
Infinite is also said to contain more dialogue than its predecessors.
Just one level of 'BioShock Infinite' writing and the amount of character interaction we have is probably three or four times as much as in all of 'BioShock 1,' Levine said in March according to Game Trailers.
Even though BioShock Infinite won't make it in time for the holiday season, gamers have a selection of new titles that will be launching in the fall. Halo 4, Medal of Honor: Warfighter, Assassin's Creed 3, Borderlands 2, and Call of Duty: Black Ops 2 are among the autumn 2012 releases, to name a few.
© Copyright IBTimes 2023. All rights reserved.