?Diablo 3: Wrath? To Be Released, Animated Short Reveals Characters Not Seen In The Game [VIDEO]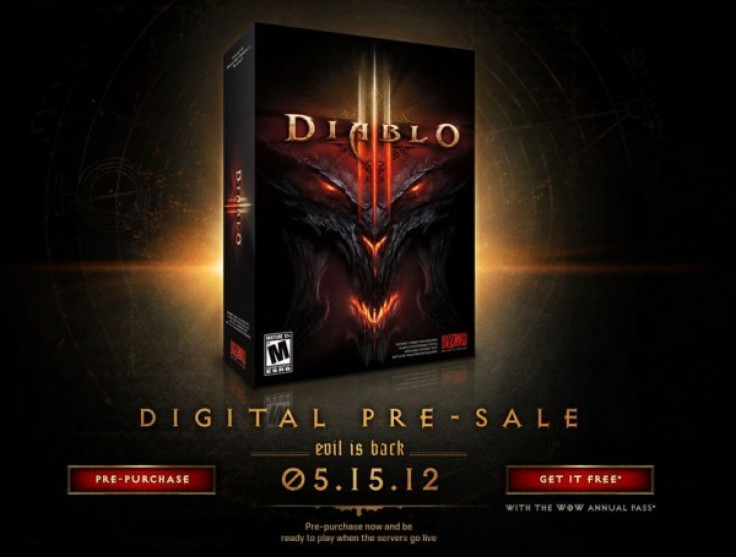 With the Diablo 3 release date drawing near, Blizzard plans to launch an animated short called Diablo 3: Wrath that will detail the game's backstory. The company released a behind-the-scenes video on May 3rd to give fans insight as to what the video short will entail.
In an effort to get you guys even more excited [for 'Diablo 3'] we've created this 2-D piece, Nick Carpenter, VP of Art and Cinematic Development said in the preview clip. We're super excited for you guys to sit down and take a look at it.
The animated short will place more emphasis on aspects of the Diablo storyline that haven't been explored before, such as the angels' background.
You really get a chance to see the inside of the minds of the angels and really understand how they work together and really ultimately, how they don't work together, Carpenter also said.
One of the challenges in creating the cinematic sequence was to find an accurate way to portray these characters in a way that audiences can fully understand, since they haven't been present in the game.
We've been hooking back and forth and many of these characters haven't been seen by the audience yet, so we're just trying to figure out how can we get these ideas out to our audience? said SVP of story and franchise development Chris Metzen in the video.
Blizzard will be collaborating with Titmouse Inc. for the animation behind Diablo 3: Wrath. The animation company's credits include Avatar: The Last Airbender, Afro Samurai and G.I. Joe Resolute.
We felt it was just a perfect opportunity to work with someone who totally understood Blizzard's values, Carpenter said.
Peter Chung, creator of the anime series Æon Flux, is on board to direct the project. This was the incentive needed to pursue the project, as Titmouse President and Owner Chris Prynoski said he didn't think they would be able to make the production schedule in time.
That Monday, Peter Chung comes by just to hang out and he's like, 'Hey do you guys have any work?' And I was like...I think we can do this job now, Chris Prynoski said.
The short will be released on the official Diablo 3 launch site in the near future. There is no exact release date, since players will need to work together to unlock it. By visiting the website and using its features, fans may be able to unlock the content even sooner. Creating custom in-game banners on the website and utilizing social media to share its content will speed along the unlock progress.
The third installment in the dungeon-crawler trilogy will be officially launched on May 15th, after months of beta-testing and anticipation ensued. The game is set to feature a real-money auction house where players can buy and sell virtual items, a concept that sparked some controversy among the gaming community. It was recently revealed that Blizzard will be slapping a 15 percent tax on these transactions. South Korea banned the real-money auction house feature, since the idea of playing for financial gain conflicted with the country's anti-gambling mentality.
If you haven't already, check out the behind the scenes Diablo 3: Wrath video below.
© Copyright IBTimes 2023. All rights reserved.