Did The Lakers Deserve Tampering Fine For Paul George? Twitter Reacts To News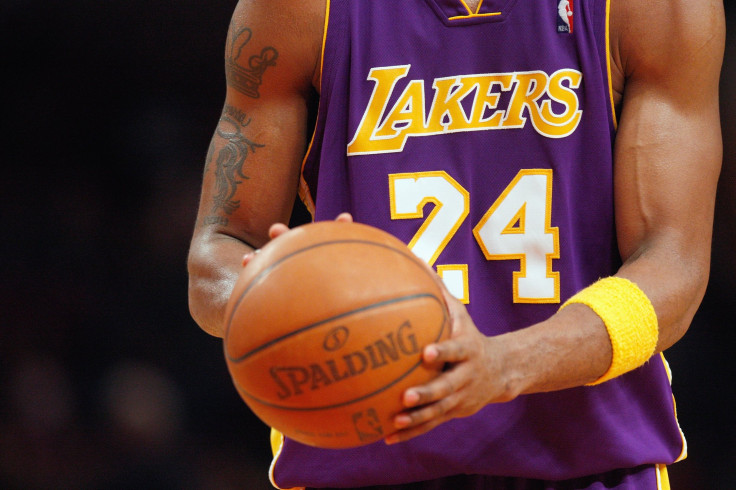 The NBA announced Thursday that it fined the Los Angeles Lakers $500,000 for violating an anti-tampering rule after an investigation involving inappropriate communication between team general manager Rob Pelinka and Paul George's agent. Many basketball fans unloaded strong reactions on Twitter.
According to a statement released by the NBA, it fined the Lakers due to inappropriate talks between the team and George's agents, while he still played for the Indiana Pacers. The fine came after an investigation by independent law firm Wachtell, Lipton, Rosen & Katz, when the Pacer filed subsequent tampering accusations.
The league explained that anti-tampering rules forbade teams from interfering with other teams' players while under contract, including publicly expressing interest in a player. The NBA said that they warned the Lakers of tampering after team president Magic Johnson made comments concerning George during "Jimmy Kimmel Live!" April 20.
"We gonna say hi because we know each other," Johnson said. "You just can't say, 'Hey, I want you to come to the Lakers,' even though I'll be, wink-winking, like, 'You know what that means, right?'"
The fine is considered the second-largest tampering fine issued by the NBA, according to USA Today's Sam Amick. Fans reacted when they heard the news of the fine, which also happened to be the NBA's 15th largest fine ever.
Others suggested that the fine may be unprecedented and laughed it off.
Even though some fans may have shrugged it off, the Lakers could have faced more severe penalties. The league could have issued fines of up to $5 million, stripped the team of draft picks, placed restraints on acquiring George in the future and some Lakers officials could have faced suspension.
This all started when George told the Pacers in June that he would opt out of his contract next season and ink a free agent deal with his hometown Lakers. However, the Pacers acted before George could make a move, trading him to the Oklahoma City Thunder for Domantas Sabonis Victor Oladipo June 30. The teams confirmed the deal July 6.
NBA team officials are prohibited from talking to contracted players or their agents regarding forthcoming deals unless the player is a free agent by July 1. The league said that it found no concrete evidence that the Lakers and George made a deal to join next season.
"The investigation did not reveal evidence of an agreement or understanding that the Lakers would sign or acquire Mr. George," the statement said.
The Thunder forward averaged 23.7 points, 6.6 rebounds and 3.3 assists during the 2016-17 season. George is a four-time All-Star and played on the 2016 gold-medal winning team before he injured his leg.​
© Copyright IBTimes 2023. All rights reserved.