Did Princess Eugenie Shade Other Royals By Saying She's Different From Them?
Princess Eugenie recently claimed that she and Princess Beatrice are different from the other royals.
According to Francesca Specter, a journalist for Express, the 28-year-old princess declared that she and her older sister are making historical firsts with their lifestyles. Prince Andrew and Sarah Ferguson's daughters are also the first royal women to have independent careers and lives outside of their family.
While speaking with British Vogue, Princess Eugenie said, "We want to show people who we are as working, young, royal women, but also not to be afraid of putting ourselves out there. Nowadays, it's so easy to recoil when you see a perfect image on Instagram – but it's important that it's real. We're real."
So what exactly does a working royal mean? Specter said Princess Eugenie and Princess Beatrice do not work for the royal family. As part of the British clan, they may be asked to attend certain events, but they are not required to go to royal appointments with Queen Elizabeth II.
Princess Beatrice and Princess Eugenie's role is very different from Meghan Markle. The Duchess of Sussex used to be an actress, but she had to give up her job after she got engaged to Prince Harry. Markle and Prince Harry are both working royals since the 33-year-old prince is the son of Prince Charles, the second in line to the throne of succession.
During the same interview, Princess Eugenie and Princess Beatrice revealed that they are just like other siblings that get into fights. The sisters had a huge argument over a pair of Converse shoes.
"We have the same size feet and both of us had identical pairs. One pair got trashed and the other sister may have swapped them," Princess Beatrice said (via Express).
However, the older sibling didn't say exactly who swapped the Converse shoes.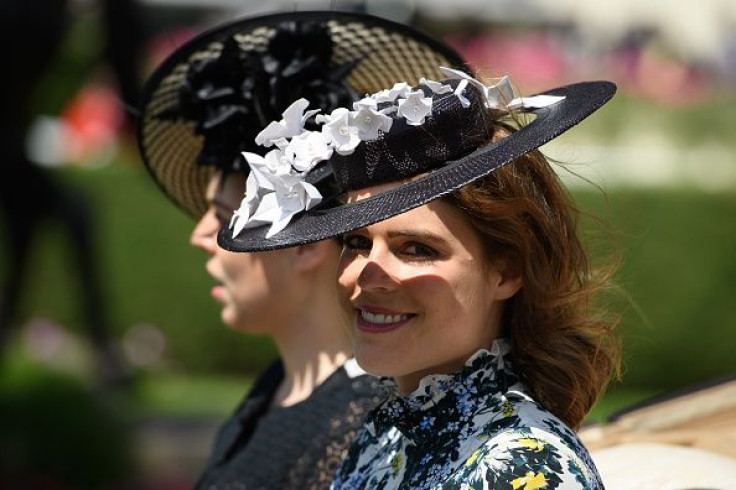 © Copyright IBTimes 2023. All rights reserved.