Disney Cruise Line Update: Sailing Schedule Set For Early 2022
Disney Cruise Line (DIS) has given an update on its cruise schedule for 2022. The cruise line said it will return to Hawaii, the Bahamas, Caribbean, and Mexico in early 2022 with departures from New Orleans, Galveston, Texas, San Diego, Miami, and Port Canaveral, Florida.
Disney will begin taking bookings for the 2022 cruises on Oct. 22.
The company said that the Disney Wonder ship will return to Hawaii for two 10-night cruises, departing from Vancouver, Canada, on April 26, 2022, and returning May 6. The cruises will explore the Hawaiian Islands, including the beaches of Waikiki on Ohau, the summit of Haleakala Crater on Maui, and the waterfalls and gardens of Kauai, as well as other areas of the Hawaiian Islands.
Disney also said that guests can combine a cruise with a stay at Walt Disney World Resort in early 2022 with two ships departing from Port Canaveral and a third departing from Miami.
The Disney Fantasy will offer a six-night sailing to the Eastern and Western Caribbean, while the Disney Dream will sail on a three- and four-night cruise to Nassau and Castaway Cay, Bahamas. From Miami, the Disney Magic will sail to the Western Caribbean for five-nights and the Bahamas for five nights with a special sailing to Castaway Cay and Key West, Florida.
The Disney Wonder will sail to the Western Caribbean earlier in 2022 from Galveston and New Orleans, as well as offer Bahamas cruises also from the ports. The Disney Wonder will also return to Mexico with a Baja cruise from San Diego in March and April, 2022. Additional destinations include Ensenada and Cabo San Lucas, Mexico.
Lastly, the Disney Wish ship will take its maiden voyage in the summer of 2022. The liquid natural gas-powered ship was previously set to sail in early 2022 but faced delays due to the coronavirus pandemic. The ship has 1,2450 staterooms and is slightly larger than the Disney Dream and Disney Fantasy ships.
"With a variety of options from Florida to choose from, guests can look forward to embarking on a vacation that provides something for everyone in the family, combining the adventure and relaxation of tropical destinations, the ease and indulgence of an ocean cruise, and the world-class entertainment and service of a Disney vacation," Disney said in a statement.
Shares of Walt Disney were trading at $126.43 as of 12:29 p.m. EDT, down 16 cents or 0.13%.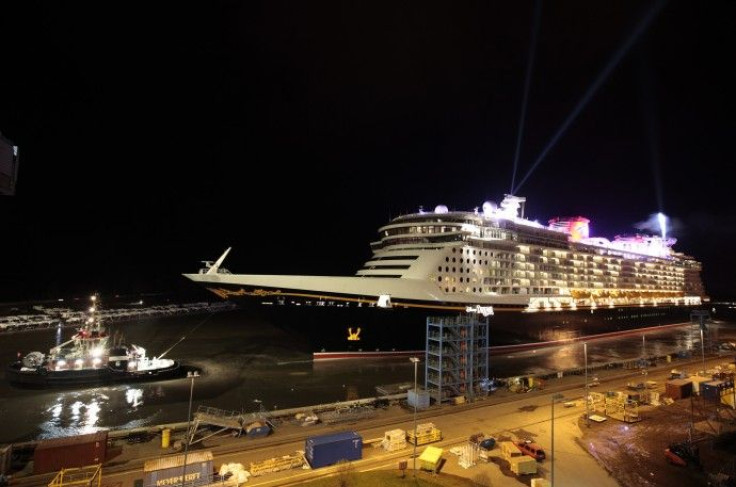 © Copyright IBTimes 2023. All rights reserved.