Diwali 2018 Photos: Hindu Festival Of Lights Celebrated In India, The World
Wednesday marked the Hindu festival of lights, Diwali or "Deepavali," which symbolizes the victory of good over evil, ushering in of an era of knowledge by ending the rule of darkness and ignorance.
Diwali is part of a five-day celebration – preceded by Dhanteras and Chhoti (small) Diwali and succeeded by Ganesh Puja (worship of Lord Ganesha) and Bhai Dooj (celebration of brother-sister bond) – when the Hindu community all across the globe and especially in India come together to perform holy rituals for future prosperity and good health of their loved ones, light "diyas" (earthen lamps), burst crackers, feast on sweets and other delicacies, and spend quality time with friends and family.
According to popular Indian mythological text, the Ramayana, Diwali was celebrated on the day Lord Rama returned to his birthplace and kingdom, Ayodhya, along with his wife, Sita and brother, Lakshmana, after being in exile for 14 years. Rama's return was cause for double celebration in his native land as it also marked the 20th day after he had defeated the evil Ravana, the King of Lanka, and successfully rescued his wife from his clutches.
Another popular legend tells the tale of Goddess Lakshmi (the goddess of wealth and prosperity) getting married to Lord Vishnu (God of Vaishnavism) and hence people worship idols of Lakshmi-Narayan (an avatar of Vishnu) in their households on the day.
The date on which Diwali is celebrated every year keeps on fluctuating in accordance with the Hindu lunar calendar. It is supposed to fall on the 15th day of the Hindu month of Kartik.
Here are some photos from Diwali celebrations from different parts of India as well as the rest of the world: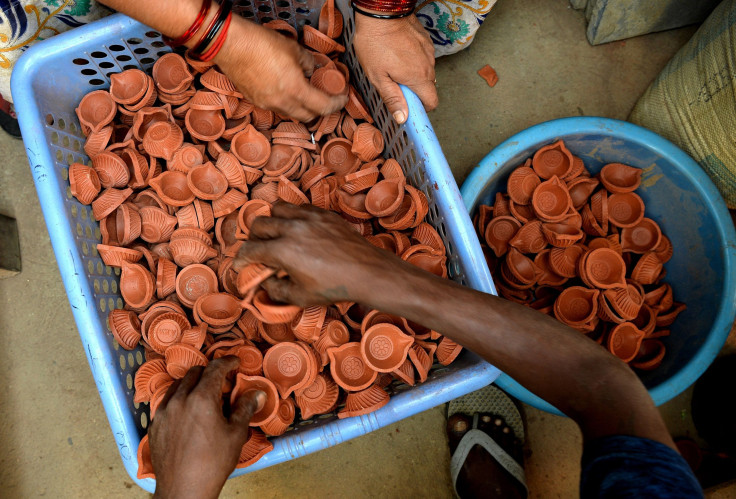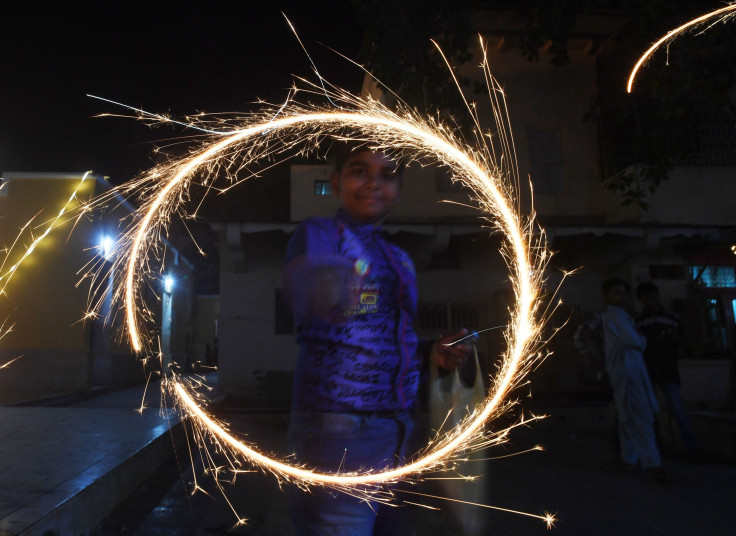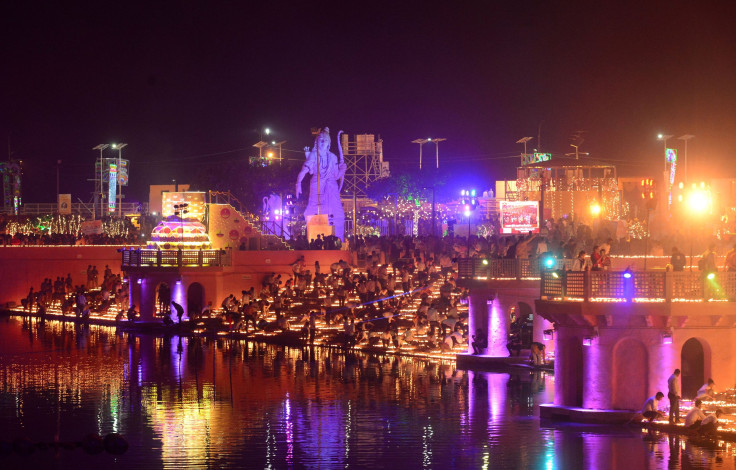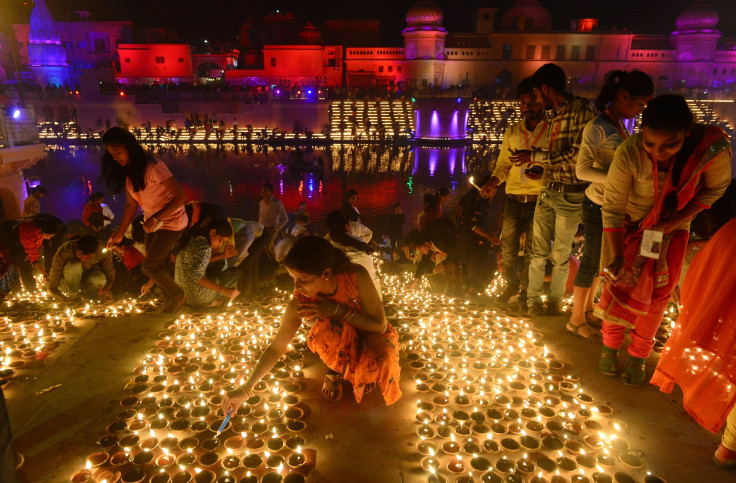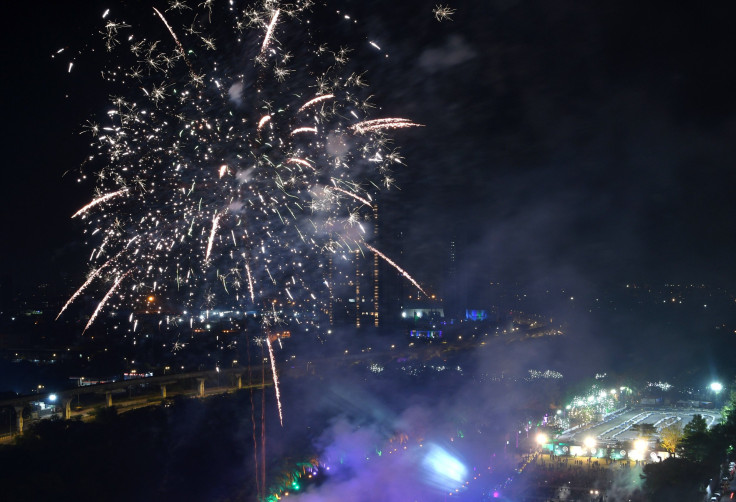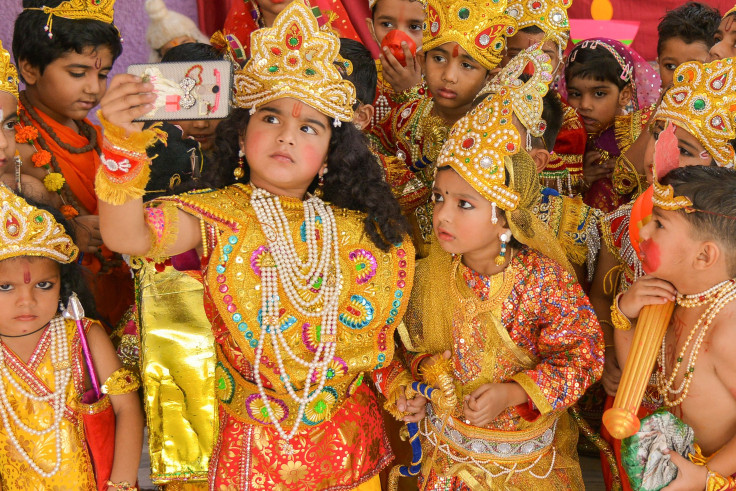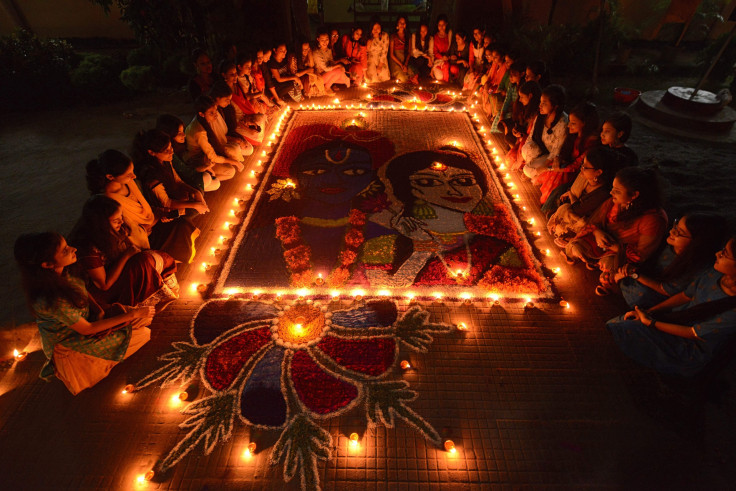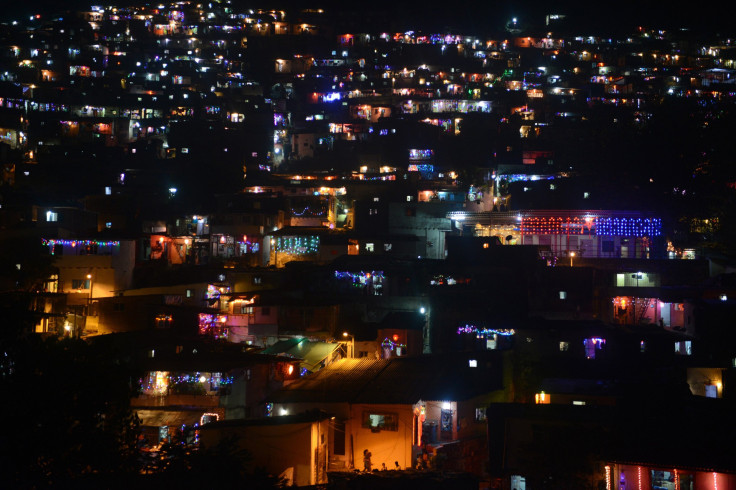 This year, President Donald Trump broke a 15-year-long tradition of celebrating Diwali at the White House in the wake of the highly contentious midterm election, that took place Tuesday and votes were tallied well into early hours of Wednesday.
However, Trump did have a special message on the occasion.
"Diwali is a special opportunity to reflect on the bond of friendship between the United States and India," he said, NDTV reported. "We recognize the extraordinary contributions of Indian-Americans to the strength and success of our nation. Their achievements in business and industry, public service, education, scientific research, and other fields continue to represent the very best of our American virtues and the spirit of the Diwali season."
Secretary of State Mike Pompeo wished all Indian-American on Diwali. "As those celebrating decorate their homes with vibrant lights, I would also like to recognize the achievements of our friends in the United States observing Diwali who make important contributions to our country on a daily basis," his message said.
Last year, the president was joined by his daughter Ivanka, several senior Indian-American members of his administration such as Nikki Haley, his Ambassador to the United Nations, and Seema Verma, Administrator of Centers for Medicare and Medicaid Services as he lit a traditional lamp in the oval office.
© Copyright IBTimes 2023. All rights reserved.