DIY Skin Care: Natural Home Remedies Found In Your Pantry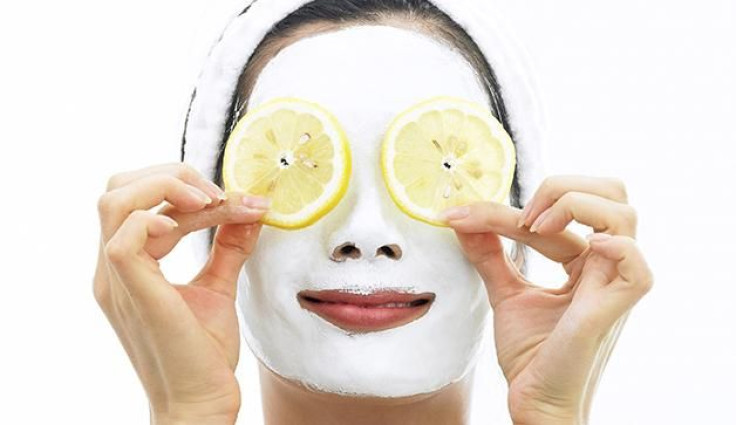 There's no need to drop hundreds of dollars on skin care products at a high-end beauty store. All the premium skin treatments you need – face washes, scrubs, toners, masks, moisturizers, even acne treatment – can be done right at home with common ingredients. These natural products found in your pantry are free of harsh chemicals and simply excellent for your skin.
Raw Honey
We're not talking about the thin, light-colored table honey that comes in a bear-shaped bottle. If you haven't already, get your hands on a jar of "raw," "unpastuerized" or "unfiltered" honey. This stuff is a bit pricier than the filtered honey, but it is liquid gold for your skin. Raw honey is an ancient remedy for infencted wounds, according to a study published in the Asian Pacific Journal of Tropical Biomedicine. Its antimicrobial activity fights bacteria, while enzymes and antioxidants lock in moisture.
Spread raw honey on clean, dry skin with your fingertips like you would a facial cleanser. Leave on for 10-20 minutes for extra moisturizing. Rinse with warm water.
Mix 1 teaspooon of ground cinnamon with 3 tablespoons of raw honey for a (literally) killer acne-fighting mask. Spread the mixture on clean, dry skin and leave for up to one hour before rinsing with warm water.
Extra Virgin Olive Oil
Olive oil is good for you inside and out. If it's not already in your makeup bag, it should be. It may sound odd to use oil on your face, but extra virgin olive oil is non-comedogenic, so it won't clog your pores. Extra virgin olive oil contains antioxidants like vitamins A and E that combat aging, repair skin and moisturize, according to LiveStrong.com. It's an inexpensive, gentle way to remove your makeup.
Dab a small amount of extra virgin olive oil on fingertips or a cottonball and gently smooth over your eyes and face to remove makeup. Rinse with warm water. Depending on how oily your skin is, you maight not need to apply moisturizer afterward.
Baking Soda
The all-natural chemical compound sodium bicarbonate, or baking soda, can clean your toilet, whiten your smile and freshen up your fridge. But it's also an environmentally-safe way to exfoliate your face. This all-purpose powder, which is often used in baking recipes (hence the name), removes dead skin cells, calms acne and balances overactive oil glands, according to LiveStrong.
Mix 2 teaspoons of baking soda with 1 teaspoon of tepid waterl until a soft paste forms. Wet your face with warm water. Apply the baking soda paste to your wet face with fingertips using a gentle, circular motion. Be sure to cover your entire face with the paste. For added exfoliation, let the paste dry for 5 minutes, then gently buff away the dried paste with fingertips in a circular motion. Rinse your face completely with warm water.
Some people have different reactions when using baking soda on their skin. To start, test it on your hands before using on your face and only use once a week to counteract over-drying. Baking soda can be used daily but should be used less regularly on dry or sensitive skin.
Sugar
Sugar may not be so good to your waistline, but it sure is good when applied to your face. Sugar is a natural source of glycolic acid, which encourages cell turnover and is used to treat sun-damaged and aging skin, Lather founder Emilie Davidson Hoyt wrote in the Huffington Post blog.
Combine ½ cup of white or brown sugar with ¼ cup of olive or coconut oil. Gently rub 1 tablespoon of the sugar scrub on face, body and feet for silky skin. Rinse well with warm water. Store the remaining mixture in an airtight container. The sugar scrub can be used up to twice a week. Use brown sugar over white for a less-abrasive scrub.
Avocado
An avocado a day can significantly reduce cholestoral and risk of heart disease, according to a new study published in the Journal of the American Heart Association. When used on skin, avocado's so-called healthy fats help improve skin texture and reduce fine lines. Celebrities like Victoria Beckham and Kim Kardashian reportedly swear by homemade avocado masks.
To make an avocado facial mask, remove the pit from half of an avocado and scoop the flesh out of the peel, into a bowl. Mash the avocado flesh with a fork until the consistency becomes creamy and lump-free. Add 1 teaspoon of lemon juice if you plan to save the mixture for later. (The lemon juice will help prevent the avocado from turning brown.) Otherwise, you can also mix in optional ingredients such as 1 tabelspoon of honey, 1 tablespoon of olive oil, the juice of half an orange or a raw egg white. However, avocado facial masks are still effective with just avocado.
Apply a thin layer of the avocado mixture using fingertips, gently rubbing into your skin until your face is fully covered. Leave on for at least 15 minutes or until the puree is completely dried. Rinse your face gently with tepid warm to remove the mask.
Witch Hazel
Witch hazel might sound like the name of a celebrity baby, but it's actually a North American plant with astringent and anti-inflammatory properties. Witch hazel is a common ingredient in skin care products and can be found at your local pharmacy or health food store. Alcohol-free witch hazel used as a daily toner is a gentle way to reduce pores and inflammation on pimples, according to LiveStrong.com.
Apply alcohol-free witch hazel to your entire face using a cotton ball, avoiding eye contact. Allow the astringent to absorb into your skin before applying moisturizer or makeup.
Raw Coconut Oil
Swap out your current moisturizer for extra virgin, unrefined coconut oil. A 2013 study in the Journal of International Dermatology reavaled that this deeply moisturizing oil improved skin barrier functions in patients with eczema. It helps strengthen skin tissue and remove excessive dead skin cells, according to the Huffington Post. Raw coconut oil when applied to hair or swished in your mouth delivers other beauty-boosting, health benefits.
A little goes a long way. Use a dime-sized amount of extra virgin coconut oil on your face and apply as you would with your normal moisturizer. Use a spoonful to hydrate your entire body. Coconut oil on your skin may feel greasy at first, but it will absorb quickly.
Tea Bags
Late night? Soaked, chilled tea bags will help treat dark circles and puffy eyelids, Dr. Elizabeth Tanzi, co-director of the Washington Institute of Dermatologic Laser Surgery in D.C., told Harper's Bazaar. The caffeine and tannin in green tea bags shrink blood vessels fast, reducing swelling and tightening skin around the eyes.
Take damp, brewed green tea bags that have been cooled and place them over closed eyes for about 10 to 15 minutes. Refrigerate brewed tea bags overnight, so they will be ready to use in the morning.
© Copyright IBTimes 2023. All rights reserved.