Doctors Remove Rare Nasal Tumor That Spread To 14-Year-Old's Brain
KEY POINTS
The obstruction made it difficult for him to breathe at the age of 12
The rare tumor also led to recurrent bleeding from his nose and facial disfigurement
An MRI report showed the tumor had occupied almost half of his skull
A 14-year-old boy suffering from a rare nasal tumor was successfully treated by doctors at a hospital in India.
The minor, from the southern state of Karnataka, was diagnosed with angiofibroma, a rare type of nasal tumor or a massive nasal mass that obstructs the airway, at the age of 12.
The obstruction made it difficult for him to breathe, and the tumor grew into his brain and eyes, wrapping itself around critical structures, Hans India reported Sunday. The rare tumor also led to recurrent bleeding from his nose and facial disfigurement.
The teenager, who has not been identified, had undergone an open traditional surgery to treat angiofibroma at one of the medical colleges in the city of Bengaluru. It was not clear when this operation was done.
However, the tumor was not completely excised, resulting in recurrence of the growth. The tumor then entered every space in the skull.
An MRI report showed the tumor had occupied almost half of his skull.
"When I first met him after his first surgery, he was dull and wanted to be saved and be able to cheer his favorite cricketers during the IPL. Angiofibroma is a rare tumor that accounts for only 0.5% of all head and neck tumors. Such extensive growth of the tumor makes surgery extremely challenging as the tumor is now in close proximity to some very critical structures," Dr Gaurav Medikeri, surgical oncologist, HCG Cancer Hospital said, according to The Times of India.
"It is predominantly formed of blood vessels and fibrous tissue in varying quantities making this a very vascular tumor and difficult to operate," Medikeri added.
Doctors later conducted a nine-hour Endoscopic Skull Base Surgery to remove the tumor completely, using innovative instruments such as the Coblator to prevent excessive bleeding. The date of the operation was not revealed.
"The challenge during the surgery was the presence of the tumor at the nostril level itself. The tumor weighing about half a kilo (1 pound) was peeled off the internal carotid artery - the main artery supplying the brain, slowly and gently. The dissection of the tumor inside the eye was also critical," Medikeri said.
The boy was in the ICU for one night and then moved to a normal room. He was discharged from the hospital three days later without any complications.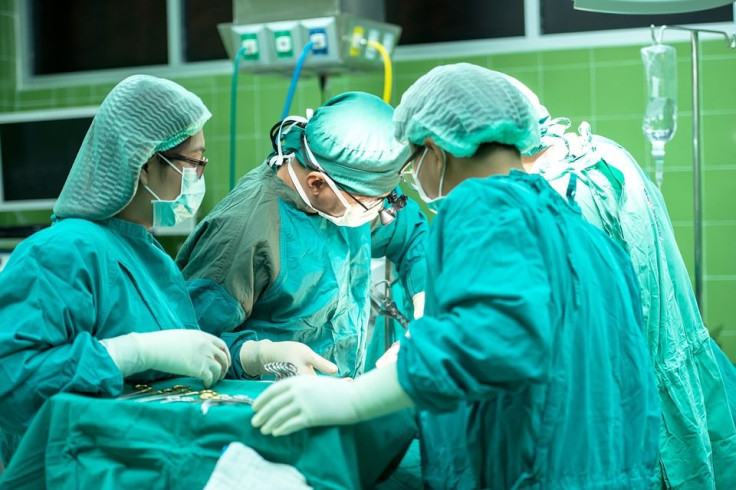 © Copyright IBTimes 2023. All rights reserved.