Does Wells Fargo's Emergence As World's Largest Bank By Market Capitalization Indicate A Shift In US-China Balance Of Power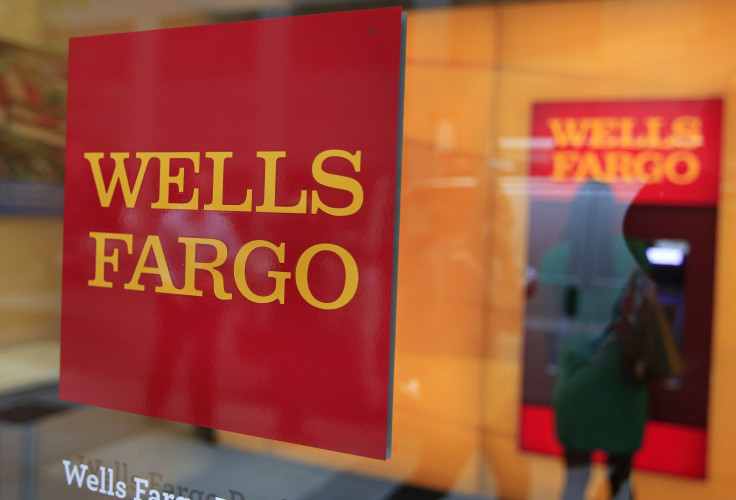 U.S.-based Wells Fargo (NYSE:WFC) has replaced the Industrial & Commercial Bank of China (SHA: 601398), or ICBC, as the world's largest bank by market capitalization, reflecting a possible shift in the global dominance game played out between two of the world's largest economies.
San Francisco's Wells Fargo & Co. was valued at $236.83 billion as of Wednesday on the New York Stock Exchange where it is listed. ICBC, which is listed on the Shanghai Composite Index, which lost its place at the top is now valued at 1.37 trillion yuan, or $223 billion.
ICBC has lost its position as the world's leading bank six years after it overtook Citigroup (NYSE:C) following the financial crisis in the U.S., which left several of the country's financial institutions struggling for survival.
ICBC was then valued at $374 billion in market capitalization and its emergence as the world's largest bank was considered by many observers as the beginning of a shift in the world's economic axis from the slowly-growing developed countries to the fast-growing emerging economies led by China.
Now, the latest shift at the top of the banking industry has come at a time when the U.S. economy is slowly crawling back from the brink while China, which had averaged double-digit economic growth over the past decade, is showing signs of a prolonged slowdown.
Analysts believe that Wells Fargo's eclipsing of the Chinese banking giant could indicate a resurgence of U.S. financial institutions while underlining the challenges faced by the world's second-largest economy in converting its recent breakneck growth into sustainable long-term progress.
"There's been a complete 180-degree turn in perceived danger," said Paul Schulte, chief executive of Schulte Research, according to the Wall Street Journal. "The U.S. banks are exiting danger and Chinese banks are entering danger."
China's economy grew at 7.5 percent year-on-year in the April-June quarter, down from 7.7 percent in the previous three months. Chinese markets have remained volatile as a government-induced credit crunch, as part of its efforts to reform the banking sector, has led to a spike in interest rates in recent weeks and, in turn, hurt banking stocks.
Analysts also point out that the Chinese government's attempts to rein in high-risk practices such as off-balance-sheet lending at Chinese banks could introduce further volatility to China's financial markets.
Meanwhile, the health of U.S. banks, aided by a recovery in the housing and mortgage industries, have rebounded from historic lows. The number of U.S. banks that failed this year -- 16 -- is far less compared to the number of banks that failed -- 157 -- in 2010, during the peak of the financial crisis, according to numbers cited by the Journal.
Wells Fargo had topped ICBC in market capitalization for the first time on June 26, but ICBC bounced back about four times to the top position. However, since July 12, Wells Fargo has retained its position as the world's number one bank by market capitalization.
© Copyright IBTimes 2023. All rights reserved.
FOLLOW MORE IBT NEWS ON THE BELOW CHANNELS