Dogecoin Raises $7,000 To Send Indian Luger Shiva Keshavan To 2014 Sochi Olympic Games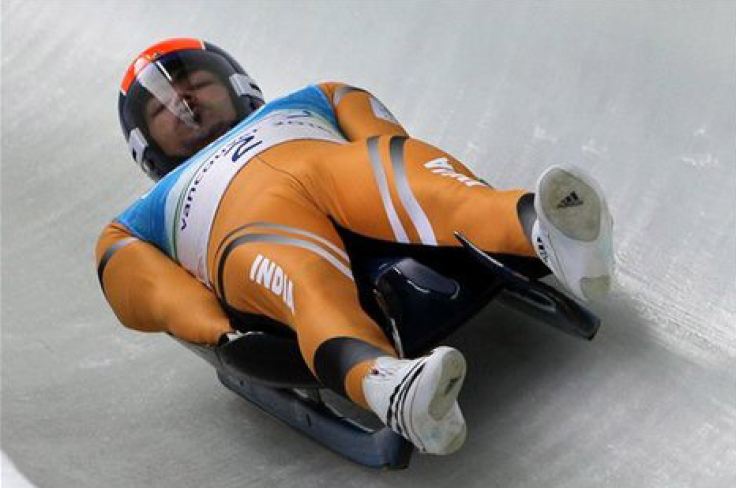 Last week, members of Reddit's Dogecoin community raised $30,000 for the Jamaican bobsled team entirely in Dogecoin, a half-joke, half-serious currency similar to Bitcoin. Now, for the second time this month, r/Dogecoin has banded together to financially support an athlete's way to the Sochi Olympics.
Users of the pseudo-serious cryptocurrency based on a meme raised $7,000 in a matter of hours to send Indian luger Shiva Keshavan, 32, to the Sochi Winter Games when his home country could no longer support him. The bulk of the money came in a single donation of 3 million (approximately $4,300) Dogecoins. Though Dogecoins are similar to Bitcoins in their design, they're worth less than about a tenth ofa cent each, meaning users need to donate a pretty large amount.
According to the blockchain recording donations to the fund, Redditors donated a total of 4,473,882 Dogecoins to support Keshavan's way into the Sochi Winter Olympics. Coinmill's cryptocurrency calculator puts the dollar amount of that donation at an impressive$7,010, which should go a long way in covering Keshavan's transportation costs.
But why does Keshavan, who has competed in the Olympics since 1998, need sponsorship from Dogecoin users, anyway? Shouldn't a four-time Olympic luger receive sponsorship from his own nation?
Unfortunately for him, he can't. Last year, the Indian Olympic Association was suspended from competing in the Olympics after violating the International Olympic Committee charter by electing officials with criminal charges. Because India neglected to fix the issue in time for Sochi's Feb. 6 opening, Keshavan is on his own.
Fortunately, Keshavan will still be allowed to compete as an independent athlete, the Washington Post reports. Instead of wearing an Indian uniform at the Sochi games, Keshavan will instead wear a red, gold and yellow cap symbolizing his hometown and don a luge suit made of fabric signed by his fans. If his home nation can't support him, at least his fans can.
Keshavan is no stranger to making his own way through the Olympics, either. India does not have a suitable luge course, so he trains on windy, busy roads in the Himalayas. According to his wife Namita Keshavan, who spoke to a Redditor about the issue, India has partially supported his way to the Olympics in the past, but has never offered him full financial support.
"There are no facilities or infrastructure in India, which forces him to train abroad, something like the Jamaican team," Namita said. "It was two months prior to the 2010 Olympic Games and now for the 2014 Games that the [government] offered support, nothing in the middle. Also, please note that they were part sanctions, which means they only gave him 5-10% of the total amount actually required by him. I write all this for your information, so that it is clear who and why you all are supporting the Indian athletes."
Dogecoin Foundation's Ben Ɖoernberg says that the Foundation will continue to raise money for other Indian athletes who cannot compete in the Winter Olympics under their native country's banner, including alpine skier Himanshu Thakur and cross-country skier Nadeem Iqbal.
Watch a video of Keshavan's training methods below.
© Copyright IBTimes 2023. All rights reserved.
FOLLOW MORE IBT NEWS ON THE BELOW CHANNELS