Dogecoin Sends Jamaican Bobsled Team To Russia For 2014 Sochi Olympic Games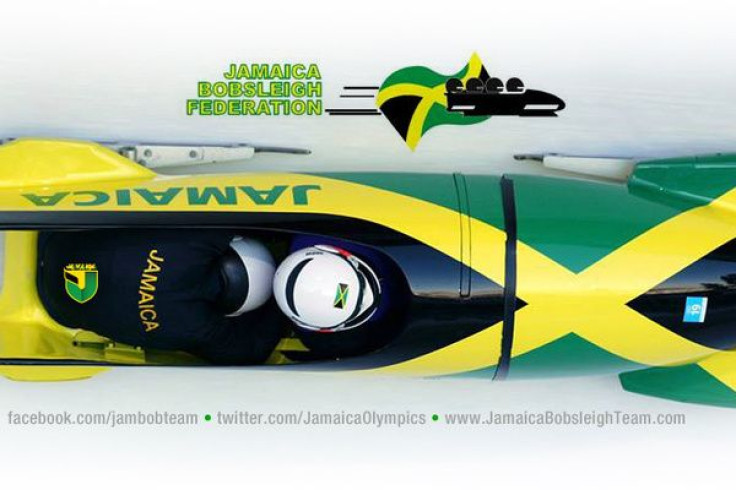 In 1988, the Jamaican bobsled team stunned the world by qualifying for the Olympics, relying on the kindness of world athletes for essential tools they lacked -- like a bobsled. The 1993 movie "Cool Runnings" was based on their journey. Similarly, dogecoin first seemed like a joke, as the meme-based cryptocurrency poked fun at the digital peer-to-peer currency bitcoin. Now the team and the currency are inseparable: When the Jamaican two-man sled team qualified for the 2014 Sochi Olympics, they turned to the online community for funds to cover their trip to Russia -- and the community came through, with dogecoin.
The value of a single dogecoin was 0.0004, four-hundredths of a cent, on Friday, a day before the team started crowdfunding their trip. Over the weekend, the team not only raised their funds but in the process also quadrupled the price of dogecoins to $0.0018; as of now the team has generated more than $160,000, twice what they originally planned on needing ($41,525 on their Indiegogo page and $120,115 on Crowdtilt).
When the cry for help came on Saturday, the day the team officially qualified for the event, Reddit took notice. The online community in the subreddit /r/dogecoin started donating. To get funds to the Jamaicans, the cryptocurrency needed to be traded into bitcoins which then could be traded into fiat. So while the quadrupling of the currency seems like it could have generated more for the two-man team, to really fund them it needed to be in a stable currency like dollars.
The dogecoin community generously donated more than 27 million dogecoins, more than $30,000 dollars in fiat terms. Devin Harris, the public face of the two-man team, thanked everyone who donated to the campaigns. "We are grateful for your overwhelming show of support. The monies you donated will be used to cover training expenses (food, board, traveling, track fees, etc.), and equipment purchases as the team completes its final preparation for the Games. Funds will also be earmarked to ship the sled and related equipment to Russia," Harris said.
The team officially stopped taking donations through the croudfunding sites at midnight on Jan. 20. "I am happy to report that because of your generosity, we have reached our target much sooner than we anticipated." Harris notes that any additional support can be donated on the official bobsled site, www.jamaicabobsleighteam.com.
© Copyright IBTimes 2022. All rights reserved.
FOLLOW MORE IBT NEWS ON THE BELOW CHANNELS