Middle East Conflict: Why Is Saudi Arabia Attacking Yemen? Important Questions Surround Houthis And Civil War In Sana'a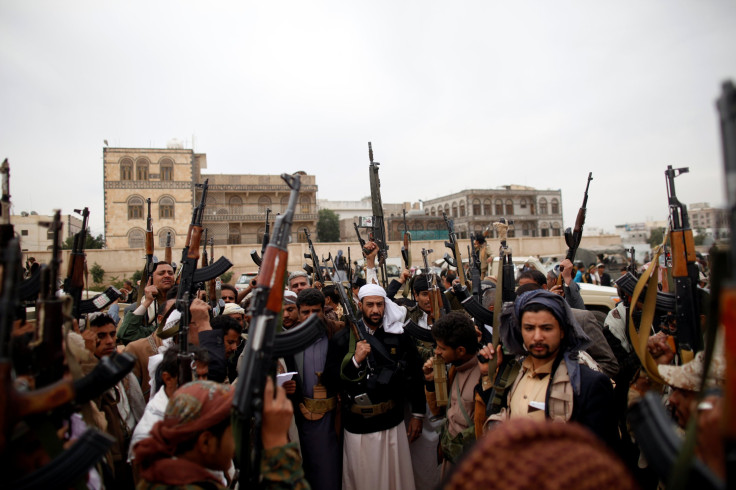 Yemen's Houthi rebel movement announced Wednesday it wanted to end the country's 20-month war and form a unity government with loyalists of exiled, Saudi-backed President Abbed Rabbo Hadi's administration.
The deal, which was brokered by Secretary of State John Kerry, is the country's latest hope for solving the conflict that has killed over 10,000, left over 3 million displaced and cost more than $14 billion in economic losses, in one of the world's worst humanitarian crises. Yemeni Foreign Minister Abdel Malek al-Mekhlefi has already refused the truce, claiming Hadi's government was left out of talks, raising concerns the bloodshed will continue.
As the world remains fixated on conflicts in Syria and Iraq, the war in Yemen has gone largely under the radar.
How did the war in Yemen start? During the height of the Arab Spring protests that swept the region in 2011, massive demonstrations in the Yemeni capital of Sana'a forced then-President Ali Abdullah Saleh out of office on charges of corruption and economic grievances. Hadi, his deputy at the time, took over in his absence. As with many countries in the region, the momentum of popular demonstrations soon turned into national instability, paving the way for Islamist groups such as Al Qaeda in the Arabian Peninsula to conduct deadly attacks. The militant group took advantage of the political chaos in 2011 and established territory in southern Yemen.
Another opposition group underwent a resurgence due to the political instability. The Houthi movement, officially known as Ansar Allah ("Supporters of God"), revived a decade-long insurgency against the Yemeni government and took control of territory in the north. The Houthis represent the country's Zaidi Shiite minority, which ruled Yemen until 1962. As Hadi's government became increasingly unpopular, they began to attract support from various sectors of Yemeni society.
In 2014, the Houthis entered Sana'a and Hadi was forced to flee to the southern city of Aden the following year. Hadi accused the Houthis of illegally taking power, while the Houthis maintain their coup was a popular resistance against Hadi's government.
How did Saudi Arabia and Iran get involved? Saudi Arabia, which shares a porous, 1100-mile border with Yemen, became increasingly worried at the rise of the Houthi movement. Saudi Arabia, a Sunni-majority kingdom, views the Houthi movement as a proxy of its Shiite-majority regional rival, Iran. Saudi Arabia formed a coalition including Qatar, Kuwait, the United Arab Emirates, Bahrain, Egypt, Morocco, Jordan, Sudan and Senegal with further support from Western countries such as the U.S. and France. The Saudi-led coalition began conducting air strikes on Houthi targets in March 2015 as part of the operation called "Decisive Storm."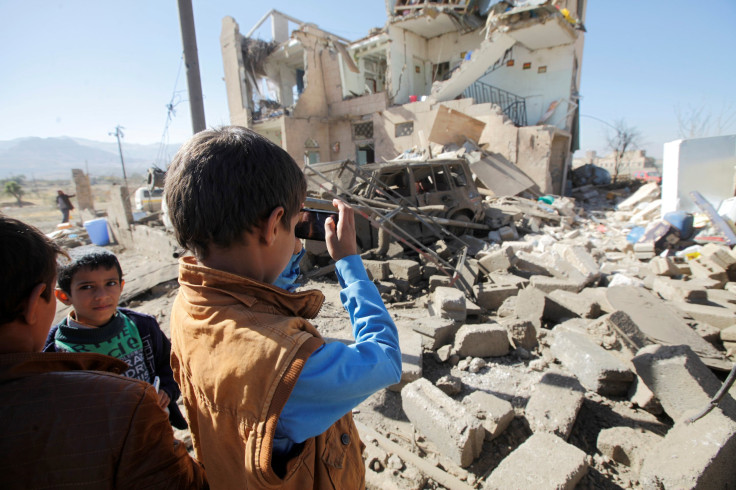 Iran denies being tied to the Houthis, although U.S. military officials claimed to have intercepted weapons being smuggled through neighboring Oman. While both Iran and the Houthi movement are technically Shiite, Iran practices a branch known as Twelver Shiism, different than the Zaidi sect that defines the Houthis. While Iran certainly backs the rebel organization politically and possibly militarily, the country's intervention in the conflict has been limited.
Saudi Arabia and Iran often lock horns on regional issues. Tehran backs Syrian President Bashar al-Assad through direct military intervention as well as support for powerful Lebanese-based movement Hezbollah, while Riyadh throws its weight behind a network of rebel groups that form the Syrian opposition. Many view the conflict in Yemen as part of a Middle Eastern cold war between Saudi Arabia and Iran.
How will the war end? The refusal of Hadi's government to accept Kerry's truce Tuesday could mean that the war will continue indefinitely. The Houthis have expressed their commitment to enter power-sharing talks, but Hadi is concerned that a future Yemeni government would not include him. In the meantime, Saudi-led airstrikes have continued to inflict heavy civilian casualties including an airstrike on a funeral last month that killed at least 140 mourners. After initially denying involvement, Saudi Arabia eventually admitted its role in the attack.
Allegations of human rights abuses and war crimes against Saudi Arabia have prompted the U.S. to conduct a "review" of its campaign support. If Riyadh scales back its military intervention, this could lead to advances by Houthi forces, or more likely, force Hadi into making a deal mediated by a friendly power, the U.S.
The truce, however, is time-sensitive. Kerry's tenure as secretary of state ends when President-elect Donald Trump takes office in January. If peace efforts do not prevail by then, Hadi may attempt to hold out and take a gamble on the policies of a new administration in Washington, which remain undeclared.
© Copyright IBTimes 2023. All rights reserved.