Donald Trump-Rosie O'Donnell Twitter Feud Timeline: President Trolls Comedian Over James Comey Tweet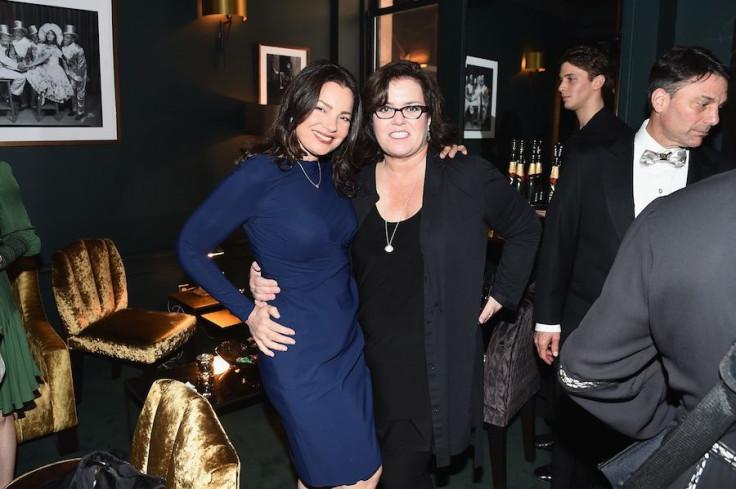 No matter how busy President Donald Trump is with daily intelligence briefings, interviews with various news outlets or meeting other world leaders, he never misses an opportunity to resume his decade-old twitter feud with comedienne Rosie O'Donnell.
On Thursday, Trump directed a tweet at O'Donnell: "We finally agree on something Rosie." The message was in response to O'Donnell's tweet in December to fire the then FBI Director James Comey. This tweet by the president was likely an attempt to prove that even his critics wanted him to fire Comey.
Read: Rosie O'Donnell To Protest Outside White House To Coincide With Trump's First Speech Before Congress Joint Session
On Thursday, O'Donnell also mocked Trump's neck in a tweet calling it "pussyneck."
Trump and O'Donnell's cold war dates back to 2006 when she was a co-host on "The View." That year, Trump refused to de-crown Miss USA Tara Conner after reports of her history of alcohol and drug abuse surfaced. O'Donnell criticized Trump the following day on her show, calling him "a snake-oil salesman on Little House On The Prairie" among many other things.
Trump then responded by threatening to sue her, and said he would be "taking lots of money from my nice fat little Rosie," Washington Post reported.
In December 2011, O'Donnell announced her engagement to then-girlfriend Michelle Rounds, the news, which was mocked by Trump.
In 2011, Trump slammed O'Donnell's new show on Oprah Winfrey's network OWN "a complete and total disaster."
He tweeted a video simultaneously bashing O'Donnell's show "Rosie" as well as MSNBC's Lawrence O'Donnell, who has also been the subject of Trump's insults on social media several times.
In 2014, O'Donnell revealed she underwent a weight-loss surgery and lost 50-pounds.
She said during a speech at an American Heart Association lunch: "I did what many women do, and I did not take care of myself...And that's why I'm here, to try to get women to know you're worth it, take care of yourself and know the symptoms."
Trump tweeted the following month bashing O'Donnell's comment on feeling shame at being fat.
In 2015, when Fox News host Megyn Kelly asked Trump about his past remarks that referred to women to as "fat pigs," "dogs," "slobs" and "disgusting animals. In reply, Trump said he did so only for O'Donnell.
In November, O'Donnell faced criticism after raising questions on Twitter regarding the possibility of Trump's youngest son Barron being autistic. However, on Dec. 1, 2016, O'Donnell issued an apology. "I apologize to @ melaniatrump – I was insensitive in my RT – I am sorry for the pain I caused – it was not my intent – I am truly sorry," she wrote before briefly making her Twitter profile private.
On Jan. 2, 2017, O'Donnell called Trump "mentally unstable" in a tweet. O'Donnell also urged people of the U.S. to stop Trump from taking the White House, reminding them there were only three weeks left to stop him.
"Donald Trump is mentally unstable," O'Donnell had tweeted.
The feud continued as O'Donnell retweeted a GIF of Russian President Vladimir Putin pulling on strings to control his "puppet," Trump.
© Copyright IBTimes 2023. All rights reserved.