Rosie O'Donnell-Donald Trump Feud Latest Update: Actor To Protest President Outside White House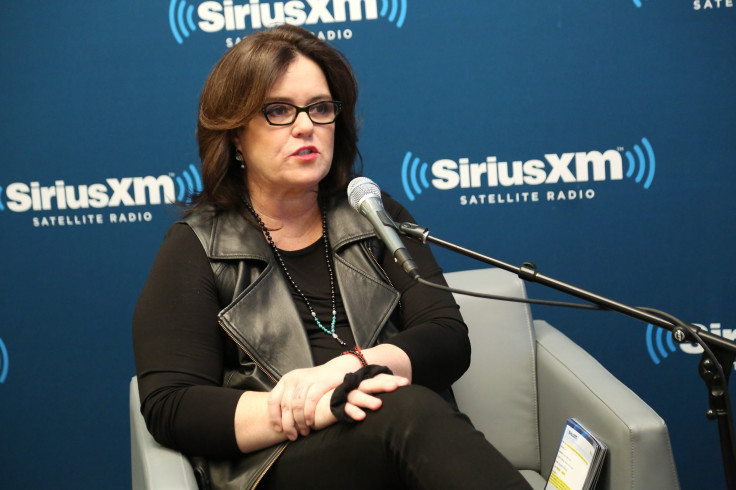 Actor Rosie O'Donnell, improbable longtime foe of the president of the United States, plans to protest Donald Trump outside the White House this week to coincide with the president's first speech before a joint session of Congress.
O'Donnell is expected to deliver a speech at an event put on by a number of so-called resistance groups, including progressive activist site MoveOn.org, Food & Water Watch, National Nurses United and the American Civil Liberties Union.
"Following the first disastrous month of his administration, Trump is expected to articulate a discriminatory agenda that continues to put people in harm's way, undermines equality and our shared values, and damages our environment," the groups said in a statement.
O'Donnell and Trump go way back. In the midst of a Miss USA controversy, she criticized him in 2006, calling into question his business bankruptcies and calling him a "snake-oil salesman." Trump responded by saying he would sue the actor, who was among the hosts on the popular show "The View" at the time, and said, "I look forward to taking lots of money from my nice fat little Rosie."
O'Donnell was pulled into the political fray when Trump was asked in a debate about calling women "fat pigs," "dogs," "slobs" and "disgusting animals" to which he responded "only Rosie O'Donnell."
The next day on Fox News, Trump stood by his comments. "I came up with the Rosie O'Donnell statement, which really got a tremendous applause," he said. "That was the biggest applause in the evening, actually, so it was sort of interesting."
The actor has regularly petitioned against Trump, calling him "mentally unstable" in the lead-up to inauguration and regularly posting on social media against the president. She also drew widespread criticism after she retweeted a video that suggested the youngest Trump child, Barron, might be autistic. She later apologized and noted her daughter has autism, which led her to feel she recognized the symptoms.
© Copyright IBTimes 2023. All rights reserved.
FOLLOW MORE IBT NEWS ON THE BELOW CHANNELS