Donald Trump-Russia Ties 2017: Moscow Ready To Meet President-Elect To Discuss Issues Including Nuclear Tests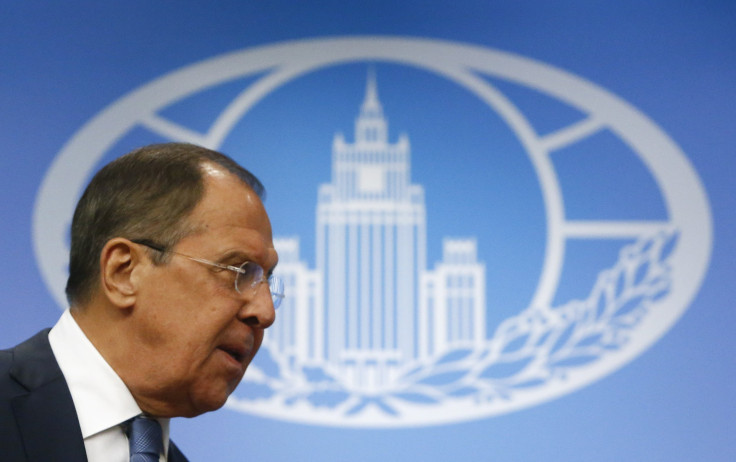 U.S. President-elect Donald Trump has repeatedly come under the scanner for his alleged links to Russia and on Tuesday, Russian Foreign Minister Sergei Lavrov said Moscow expects to carry out strategic discussions with the Trump administration.
As the president-elect takes office on Jan. 20, Lavrov said Russia was ready to meet his administration to discuss issues ranging from hypersonic weapons, a U.S. missile shield in Europe, space weapons as well as nuclear testing, Reuters reported.
Trump, in an interview with the Times of London published Monday, said that he would end sanctions imposed on Moscow over its annexation of Crimea if Russia agreed to a nuclear arms reduction deal with the United States. If signed, such a deal would be the first big nuclear arms control agreement between the countries since the 2010 Strategic Arms Reduction Treaty signed by President Barack Obama.
"They have sanctions on Russia — let's see if we can make some good deals with Russia," the president-elect reportedly said. "For one thing, I think nuclear weapons should be way down and reduced very substantially, that's part of it. But Russia's hurting very badly right now because of sanctions, but I think something can happen that a lot of people are gonna benefit."
U.S. intelligence agencies have concluded that Russia attempted to sway the outcome of the Nov. 8 presidential election in favor of the Republican nominee by hacking the emails of Democratic National Committee, Democratic nominee Hillary Clinton and her campaign manager John Podesta.
However, the intelligence report — presented to both Trump and Obama — did not assess whether Russia was successful in its endeavor by affecting the election's outcome.
© Copyright IBTimes 2023. All rights reserved.