Donut Nutrition Facts You Should Know On National Donut Day 2023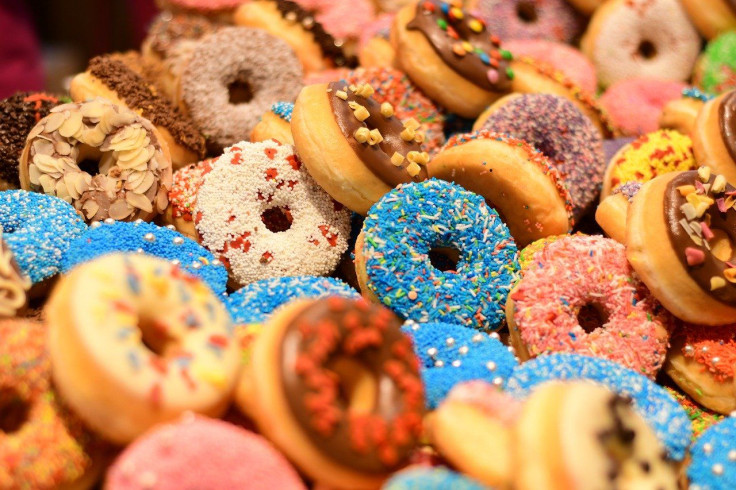 KEY POINTS
Donuts had an important role to play during World War I
The calorie range of donuts goes from 190 up to 500 apiece
A generic cake-glazed donut hole contains 60 calories apiece.
Donuts are a beloved snack for many Americans. Traditionally made by deep frying, it joins the long list of food favorites that are also fried, such as French fries and fried chicken. It's also easy to make at home, with plenty of customizations to fit one's preference. It's even easy to make using alternative cooking methods for the health-conscious.
Donuts had an important role to play during World War I. Because they were relatively easy to prepare, they were a food source for the troops, with Salvation Army volunteers even using war helmets to prepare the delicious snacks.
This National Donut Day, let's take a look at the nutrition facts about donuts and how different brands stack up.
Nutrition Facts Of Donuts
Plain donuts are similar to bread or cake but fried. However, the customizations in the form of toppings, glazes and size of the donut all play a role in its nutrition facts and calorie content. The calorie range of donuts goes from 190 up to 500 apiece. A plain glazed donut can run between 190 and 480 calories, containing 22-56 grams of carbs, 11-27 grams of fat, and 3-5 grams of protein.
A piece of iced donut with cream filling has 350 calories, 41 grams of carbs, 19 grams of fat, and 4 grams of protein. If you go for specialty donuts, such as those with a cookies and cream topping, you're looking at 390 calories, 49 grams of carbs, 21 grams of fat and 4 grams of protein per serving.
A generic chocolate-glazed donut may contain around 312 calories, while a generic maple-glazed donut has around 310 calories. If you fancy donuts from certain places, Publix's plain glazed donut contains 340 calories, while Shipley's do-nuts plain glazed has 190 calories, and Target's plain glazed donut has 140 calories. Starbucks' Old Fashioned glazed donuts have a whopping 480 calories. Of course, Starbucks has larger donuts (113 grams), which account for the jump in calories compared to regular donuts weighing 50-70 grams.
Dunkin' Donut Nutrition Facts
Sugared donuts from Dunkin' Donuts have 240 calories, 11 grams of fat, 4.5 grams of saturated fat, 33 grams of carbs, 4 grams of protein, 13 grams of sugars and 270 mg of sodium.
Dunkin' Donuts' glazed jelly stick – the brand's highest-calorie count offering – clocks in at 540 calories, 30 grams of fat, 15 grams of saturated fat, 66 grams of carbs, 4 grams of protein, 37 grams of sugars and 430 mg of sodium.
Krispy Kreme Nutrition Facts
If you prefer Krispy Kreme over Dunkin' Donuts, you'll be curious to know about the nutrition their donuts offer. According to the food logging database of MyFoodDiary, the original glazed doughnut from Krispy Kreme has 190 calories, 3 grams of protein, 11 grams of fat, 22 grams of carbs, 10 grams of sugars and 85 mg of sodium per 49 g serving.
Krispy Kreme's cake batter doughnut, one of their heftier offerings at 90 grams, has 410 calories, 26 grams of fat, 43 grams of carbs, 4 grams of protein and 150 mg of sodium.
One of Krispy Kreme's most popular offerings, the Nutella-filled doughnut, comes in at 1360 calories, 5.5 grams of protein, 14.7 grams of fat, 41.1 grams of carbs and 129 mg of sodium.
Tim Hortons Donut Nutrition Facts
The Canadian brand Tim Hortons has a range of donuts to boast of. Their chocolate glazed donut has 280 calories, 14 grams of fat, 320mg of sodium, 37 grams of carbs, 19 grams of sugar and 4 grams of protein.
If you want their maple dip donut, you're looking at 190 calories, 6 grams of fat, 210 mg of sodium, 29 grams of carbs, 9 grams of sugar and 4 grams of protein. The honey dip donuts, meanwhile, have 190 calories.
Are Donuts Healthy?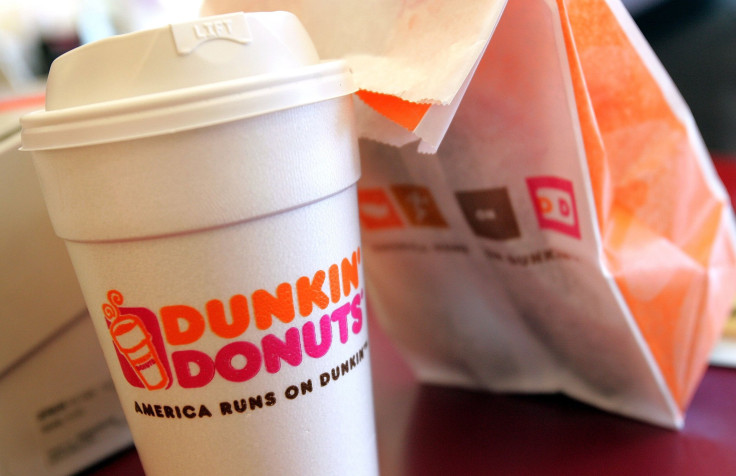 Several factors contribute to the calorie content of donuts. Frying them will mean more calories than if you bake them, thanks to the oil used in the process. The type of batter for the donut also contributes to its calories. Donuts with yeast batter come out airier, which means they have fewer calories than the denser donuts made with cake batter.
The most important consideration is the topping. Donuts swerve into the unhealthy category when they are overloaded with toppings beyond the basic glaze or sprinkles. If you are buying donuts with whipped cream, cookie crumble, or even bacon, these toppings add a considerable amount of calories. If you make a version of donuts at home with smaller portions of these toppings, you can control the calorie count to a certain point.
If your donut with toppings also has fillings, it becomes an indulgent dessert overloaded with calories. Some of the most common fillings for donuts are cream, chocolate, or jam. Any of these will add more calories than sugar to your donuts.
Finally, there is also the size of the donut. The bigger the donut, the higher its calorie count, especially with all the toppings and fillings considered. If you want the taste of donuts without the high-calorie count, consider bite-sized donut holes – as long as you watch how many donut holes you consume.
To put it into perspective, a generic cake-glazed donut has around 192 calories, while a generic sour cream/old-fashioned glazed donut has 234 calories. Meanwhile, a generic cake-glazed doughnut hole contains 60 calories apiece; a generic yeast-glazed doughnut hole contains 55 calories.
Health Risks Of Eating Donuts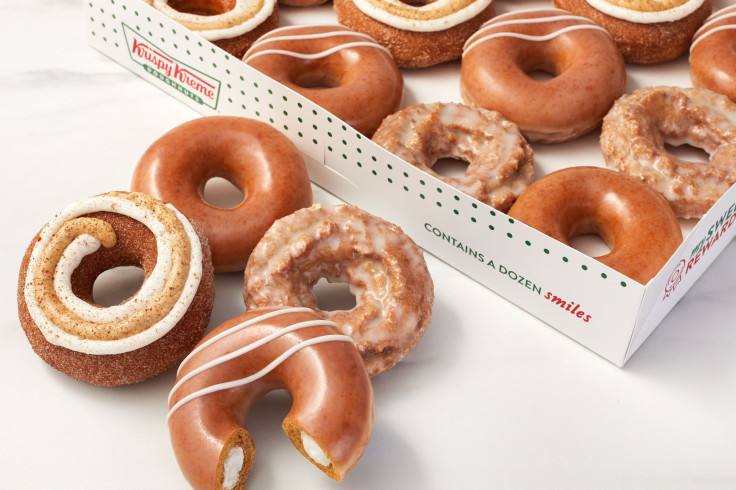 There needs to be a conscious effort to be mindful of how much or how frequently you eat donuts, especially when you are going for the commercially-prepared ones. What makes eating donuts risky is they can provide a hefty amount of calories, which may not always be your full meal. If you eat a generally unhealthy diet and add donuts on top of it, you are at risk for health problems.
According to the National Library of Medicine, "If you eat too much, or exercise too little, you gain weight. If you gain too much weight, you may put yourself at risk for diabetes or a host of other health problems." These problems include gallstones, cancer and diabetes, which are some of the most common causes of death in the United States.
A diet of high calories without healthy nutrients may also put you at risk for nutritional deficiency. It is always best to consult a dietician before making any changes to your diet and to consume any food in moderation.
© Copyright IBTimes 2023. All rights reserved.