Dow Jones Industrial Average Dips Ahead Of GE Earnings; Etsy Inc Leaps 88% To Value Online Craft Marketplace At More Than $3B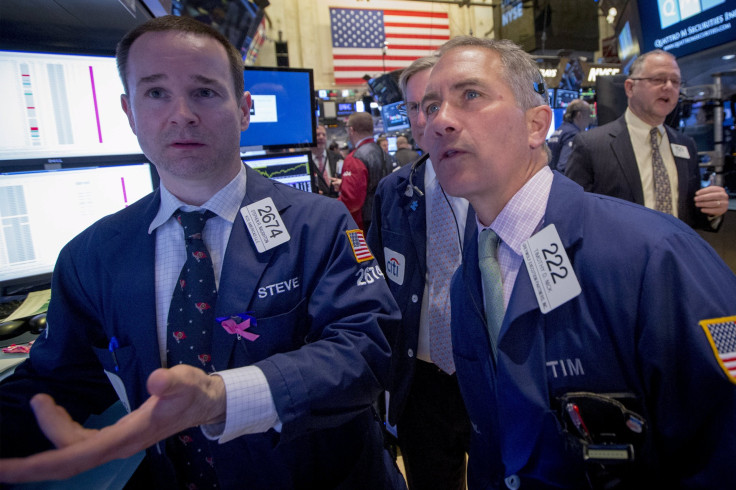 U.S. stocks closed flat Thursday, with the S&P 500 energy sector edging lower, despite oil prices rallying to their highest level of 2015. Market professionals are looking ahead to quarterly earnings from Schlumberger Limited, the world's largest oilfield-services company, after the closing bell.
Multinational conglomerate General Electric Company is scheduled to report quarterly earnings ahead of the opening bell Friday. The Dow (INDEXDJX:.DJI) lost 6.84 points, or 0.04 percent, to close at 18,105.77. The Standard & Poor's 500 (INDEXNASDAQ:.IXIC) dipped 1.64 points, or 0.08 percent, to end at 2,104.99. The Nasdaq composite (INDEXSP:.INX) fell 3.23 points, or 0.06 percent, to finish at 5,007.79.
Thursday was a busy day for initial public offerings, with online crafts marketplace Etsy Inc., U.S. retailer Party City Holdco Inc. and high-frequency trading firm Virtu Financial Inc. all making their Wall Street debuts.
Shares of Brooklyn, New York's Etsy (NASDAQ:ETSY) skyrocketed more than 120 percent in morning trading in a deal that valued the company at more than $3 billion. The stock opened for trading at $31 and rose as high as $35.74, more than doubling its initial pricing of $16 per share Wednesday evening. Etsy closed the session up 88 percent at $30.
Meanwhile, shares of Party City Holdco (NYSE:PRTY), the largest U.S. party supplies wholesaler and retailer, rallied more than 20 percent Thursday to close at $20.70 after it priced its IPO at $17, valuing the company at more than $2 billion.
Virtu Financial Inc. (NASDAQ:VIRT), a high-frequency electronic trading firm, raised $314 million by offering 16.5 million shares at $23, jumping more than 18 percent after pricing shares at $19. The deal values Virtu at $2.6 billion. Shares of the company closed up more than 16 percent to $22.20.
Oil extended gains Thursday, with U.S. crude briefly trading above $57 per barrel for the first time since December. West Texas Intermediate crude, the benchmark for U.S. oil prices, gained 32 cents to $56.71 a barrel, for May 15 delivery, on the New York Mercantile Exchange. Brent crude, the benchmark for global oil prices, rose 73 cents to $64.05 a barrel, for May 15 delivery, on the London ICE Futures Exchange.
Separately, Citigroup Inc.'s first-quarter profit jumped 16 percent, rebounding from a massive 86 percent plunge in earnings during the fourth quarter due to legal costs. Shares of Citigroup rose more than 1 percent to close at $54.02. Meanwhile, shares of Goldman Sachs Group Inc. closed flat, down 0.4 percent to end at $200.21, after the investment bank posted a 40 percent surge in quarterly earnings, marking the investment bank's highest profit since 2010.
U.S. stock futures edged lower after weekly jobless claims rose 12,000 to a six-week high of 294,000, the Labor Department said Thursday.
Ahead on the economic calendar, the U.S. Labor department will release its consumer price index for March at 8:30 a.m. EDT Friday. The index measures the average prices of consumer goods and services, such as transportation, food and medical care. The University of Michigan's consumer sentiment report for April is due out at 9:55 a.m. EDT.
© Copyright IBTimes 2023. All rights reserved.