Dow Jones Industrial Average Rises Despite Strong Jobs Report That Could Speed Fed Rate Hike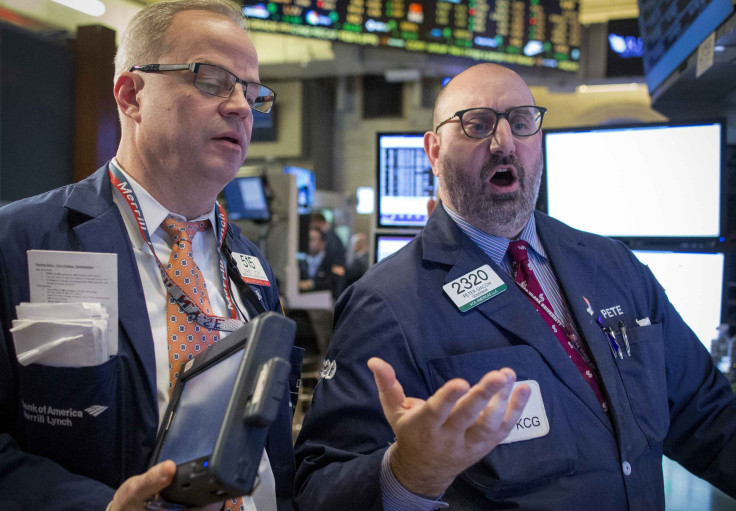 U.S. stocks edged higher Friday after investors cheered a stronger-than-expected jobs report that marked the longest stretch of job gains above the 200,000 level since 1994. However, the blue-chip Dow Jones Industrial Average fluctuated following the report on concerns strong jobs growth might cause the U.S. Federal Reserve to hike interest rates sooner than expected.
Meanwhile, the financial sector jumped more than 1 percent Friday following the Labor Department's jobs report, which helped boost the S&P 500 higher, as financial institutions are one of the sectors that benefit most from increases in interest rates.
In morning trading Friday, the Dow Jones Industrial Average added 42.74 points, or 0.24 percent, at 17,927.62; the S&P 500 stock index added 5.98 points, or 0.29 percent, at 2,068.38; and the Nasdaq Composite gained 10.22 points, or 0.21 percent, at 4,775.40.
U.S. employers added 257,000 jobs in January, and the unemployment rate ticked up to 5.7 percent from 5.6 percent the previous month, the Labor Department said Friday. Economists polled by Thomson Reuters had expected net job growth of 234,000 last month.
"We keep trying to tell everyone that the U.S. economy is enjoying a period of unusual strength, maybe now people will believe us," Paul Ashworth, chief economist at Capital Economics said in a research note Friday.
The U.S. economy created more than 1,000,000 additional jobs in the last three months alone. "That's the strongest pace of job growth we've seen since 1997," Ashworth said. However, the unemployment rate ticked up to 5.7 percent in January, compared with 5.6 percent in December. But the January-to-December numbers are not directly comparable because the U.S. Bureau of Labor Statistics updates its population controls at the start of each year. "The reason the unemployment rate is higher is because the labor force is now estimated to be 1,051,000 bigger," Ashworth said.
The Federal Reserve said in January the U.S. economy's job growth appears sustainable and vowed to remain "patient" ahead of raising interest rates, which are currently at historic lows. Most economists expect the central bank to hike rates sometime in mid-2015. "The strength of employment growth suggests the Fed should drop its "patience" language in March and start raising its policy rate by mid-year," Ashworth said.
Meanwhile, oil prices continued to edge up Friday after closing higher the previous session. West Texas Intermediate crude, the benchmark for U.S. oil prices, rose 1.96 percent Friday at $51.47 a barrel for March 15 delivery on the New York Mercantile Exchange. Brent crude, the benchmark for global oil prices, added 2.26 percent Friday to $57.85 a barrel for March 15 delivery on the London ICE Futures Exchange.
© Copyright IBTimes 2023. All rights reserved.