Drone Strikes Kill 7 Militants In Pakistan's Waziristan; 'Commander Saddam' Killed In Separate Operation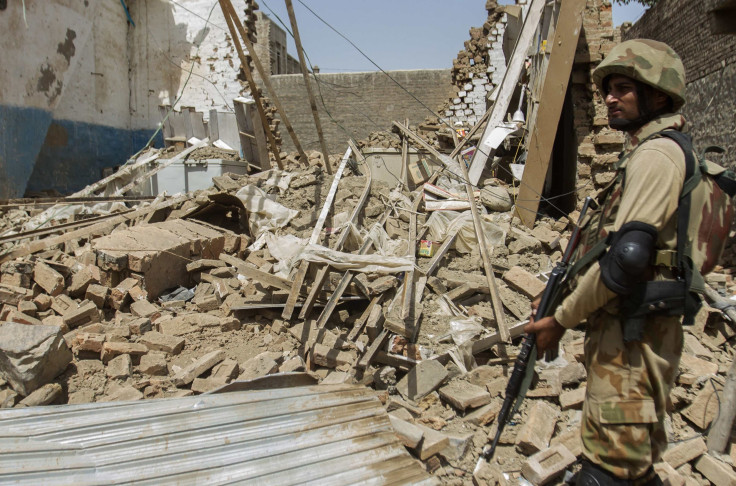 At least seven suspected Taliban militants were killed in two separate drone strikes in Pakistan's North Waziristan on Friday, according to media reports. The areas targeted by the U.S. drones are reportedly in the same region where the Pakistani army is currently carrying out an operation against the Tehreek-e-Taliban Pakistan (TTP).
Pakistani intelligence officials said that the strikes had targeted Uzbek and Punjabi Taliban militants' strongholds in two villages -- Kund and Mangrotai -- according to media reports. Also on Friday, a Pakistani police official said that a Taliban militant, identified as "commander Saddam" was killed by security forces in an operation in the restive Khyber region late on Thursday, according to a report by The Express Tribune, a Pakistani daily.
"Saddam was the mastermind of several attacks. He was accused of being the facilitator in the Peshawar school attack," Shahab Ali Shah, a senior police officer in Khyber, reportedly said, adding that Saddam was also involved in carrying out several attacks against health workers administering polio vaccines in the country.
The U.S. has frequently carried out drone strikes in the North Waziristan region -- believed to be one of the last strongholds of the TTP and its local and international affiliates. Almost all of the major attacks carried out in Pakistan and Afghanistan in recent years have been traced to groups based in this region.
Most recently, militants of Taliban claimed responsibility for an attack on an army-run school in Peshawar last week that led to the deaths of over 150 people, including at least 130 children. The attack was condemned by al Qaeda's newly created South Asian arm, which also operates out of the region.
Following the attack in Peshawar, the Pakistani military has reportedly stepped up its offensive in the Khyber Pakhtunkhwa region, and killed nearly 80 militants last week alone.
© Copyright IBTimes 2023. All rights reserved.