Dutch Prime Minister And Cabinet Quit After Failed Austerity Talks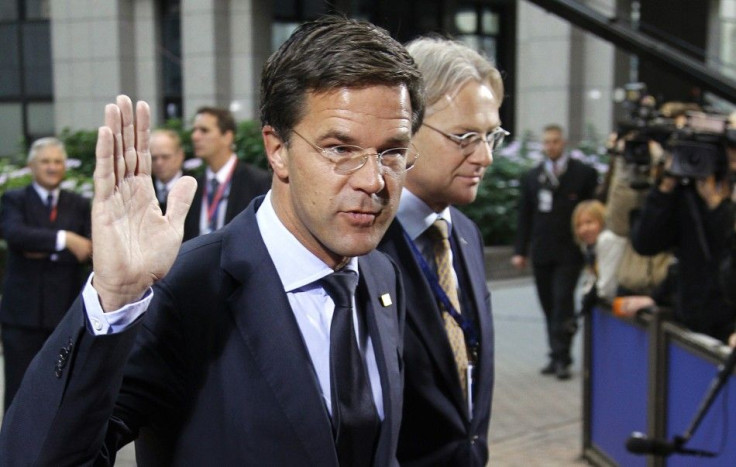 Dutch Prime Minister Mark Rutte and his cabinet resigned on Monday after talks on a new austerity package failed.
Rutte tendered his resignation with Queen Beatrix, who may have accepted it, although reports vary.
The Queen is considering the resignation, but has asked all ministers and deputy ministers to continue to do everything that is necessary in the interests of the kingdom, the government information service said in a statement around 4:30 p.m. local time.
The collapse of the government comes as no surprise after Rutte and his People's Party for Freedom and Democracy lost the parliamentary support of the far-right Freedom Party, which walked out of budget deficit talks over the weekend.
Geert Wilders' Freedom Party, which wasn't part of Rutte's ruling coalition, was nonetheless vital in guaranteeing the prime minister's parliamentary majority, and this rift made it impossible for Rutte to pass €16 billion ($21 billion) in budget cuts as required by new European Union rules.
The plan is not in the interest of (Freedom Party) voters, Wilders said on Saturday afternoon, according to the Telegraph.
We cannot live up to the demands Brussels is putting on us. Money is being taken from the wallets of pensioners.
Rutte became prime minister in October 2010 after the resignation of Jan Peter Balkenende. Elections for Rutte's successor are expected to be held soon, although no date has been set. The next general elections were scheduled to take place in May 2015.
© Copyright IBTimes 2023. All rights reserved.