Dylann Roof Death Penalty: Nikki Haley, Uncle Call For Ultimate Sentence In Charleston Shooting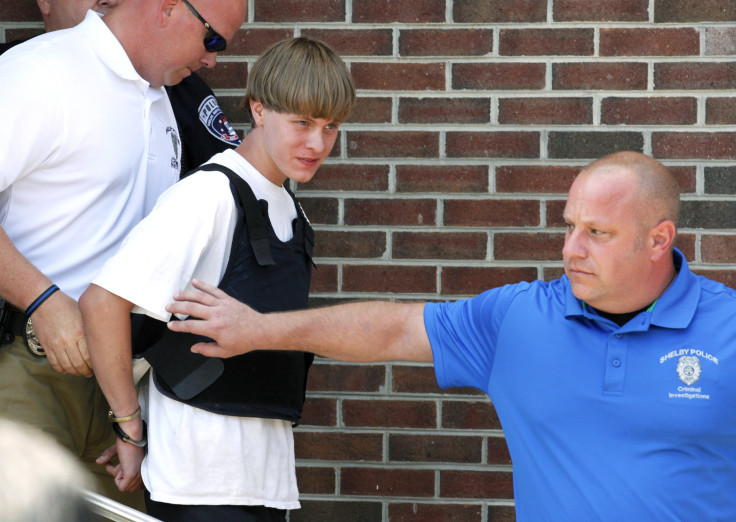 South Carolina Gov. Nikki Haley said Dylann Roof, the 21-year-old accused of shooting nine people in a historic black Charleston church, should get the death penalty. Her remarks Friday came a day after police arrested Roof in North Carolina in connection to the Wednesday night shooting.
"We will absolutely want him to have the death penalty," Haley told NBC News' Savannah Guthrie on "Today." She said there was only one person to blame for the shooting at Emanuel AME Church on in downtown Charleston. "A person filled with hate," she added.
Federal officials have said the shooting would be investigated as a hate crime, but South Carolina is one of only five states without a hate crimes law. One witness reported that the gunman said, "You rape our women and you're taking over our country. And you have to go."
A hate crime is one that is committed with "evidence of prejudice based on race, gender or gender identity, religion, disability, sexual orientation, or ethnicity," according to the Hate Crime Statistics Act. The crime can be "murder, non-negligent manslaughter; forcible rape; aggravated assault, simple assault, intimidation; arson; and destruction, damage or vandalism of property."
Carson Cowles, Roof's uncle, said he would "push the button myself" if his nephew is found guilty and receives the death penalty, which is legal in South Carolina. "I'll be the one to push the button. If he's found guilty, I'll be the one to push the button myself," Cowles told ABC News. "If what I am hearing is true, he needs to pay for it."
Roof was in protective custody ahead of a Friday bail hearing at the Al Cannon Detention Center in North Charleston, said Maj. Eric Watson, the spokesman for the Charleston County Sheriff's office. Under the jail's protocol, he will be placed on suicide watch immediately and will not have contact with the general jail population for his own safety, Watson said.
The case could drag out for roughly three years if the death penalty is pursued.
© Copyright IBTimes 2023. All rights reserved.
FOLLOW MORE IBT NEWS ON THE BELOW CHANNELS