Dylann Roof High School Record Hints At Troubled Teen Years, South Carolina Shooter Switched Schools Multiple Times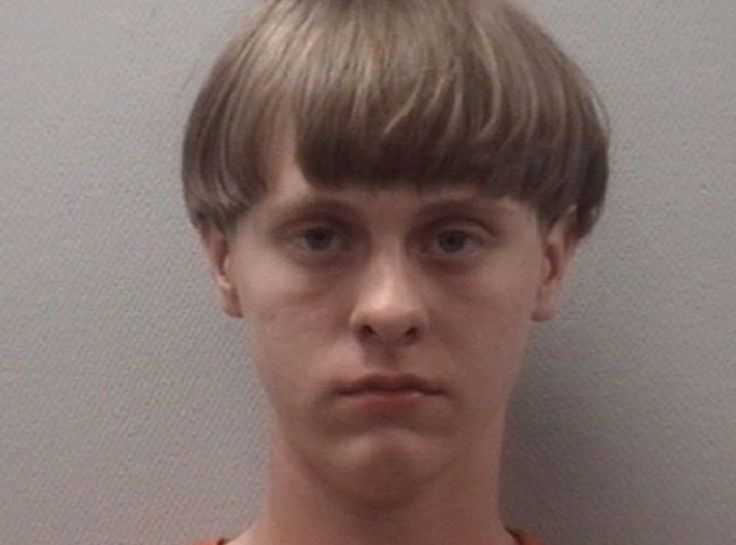 Dylann Storm Roof, the 21-year-old man suspected of shooting and killing nine people in a Charleston, South Carolina, church Wednesday night, appears to have dropped out of high school after repeating ninth grade, South Carolina school records show. Roof's Facebook page shows him as having attended White Knoll High School, a public school, while his school enrollment records construct a sparse but fitful history of a transient student who transferred multiple times between districts before apparently ceasing to attend school altogether after the ninth grade.
Mary Beth Hill, a spokeswoman for the Lexington District school system, confirmed via email that Roof did not graduate from White Knoll and that the school could not find anything on other schools or other years of enrollment. Other education records also suggest a troubled childhood.
Roof was a fourth-grader at White Knoll Elementary in Lexington County's District One from 2003 to 2004. He then transferred for the fifth, sixth and seventh grades to schools in Richland County's District One.
He subsequently switched back to Lexington County, attending Carolina Spring Middle School as an eighth-grader from 2007 to 2008 and White Knoll High School as a ninth-grade student starting in August 2008. Roof repeated the ninth grade the following year, but left White Knoll on Feb. 17, 2010, and once again rejoined the Richland County district, entering Dreher High School on March 1.
Roof exited Dreher as a ninth-grader May 29, 2010, and did not return after that, a spokeswoman for the Richland district said.
The two high schools' racial profiles differed markedly the year Roof was attended both. In 2010, Dreher High School had 1,176 students, 53.8 percent of whom were African American and 40.7 percent of whom were white, according to Schooldigger. The same year, 17 percent of White Knoll High School's 1,927 students, were black, while 77 percent were white.
Socioeconomically, they were more similar. At Dreher, 34 percent of students rates of students qualified for free or reduced lunches, with 36 percent at White Knoll eligible for the same.
Roof's Facebook page did not appear to list any high school besides White Knoll. It was not clear why he transferred so many times between school districts or whether he had a disciplinary record. Court records show he has a criminal record including a felony drug case, plus a misdemeanor.
Authorities arrested Roof Thursday at a traffic stop in Shelby, North Carolina. "This moves us into a different phase of the investigation, which will be pursued as vigorously and with as complete cooperation as the apprehension of this individual," U.S. Attorney General Loretta Lynch said at a news conference.
Roof's uncle, Carson Cowles, said the young man was quiet, and that "nobody in my family had seen anything like this coming," Reuters reported. Roof's father had given his son a .45-caliber pistol for his 21st birthday, which was celebrated April 3. It was unclear whether that gun was used in Wednesday's shooting.
© Copyright IBTimes 2023. All rights reserved.