Early Wii U Sales Top 308K in Japan, Lag Behind Nintendo's Original Wii Console
Mirrors industry-wide decline throughout 2012 holiday season.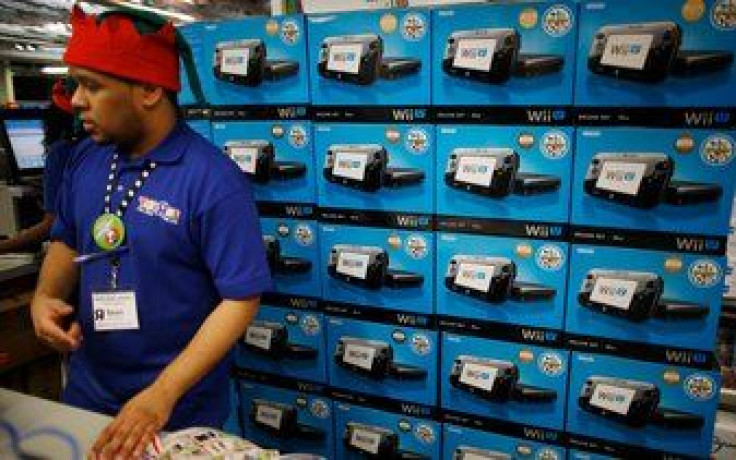 Nintendo's (PINK: NTDOY) new Wii U video game console, which has already enjoyed tempered success in the U.S. market on Thanksgiving week and the U.K. gaming market the following week, enjoyed strong sales throughout its opening weekend in Japan but nevertheless failed to surpass sales of its immediate predecessor, the original Wii Console.
According to initial estimates reported by Bloomberg and The Official Nintendo Magazine, sales for the world's largest video game company's new console reached 308,570 in its home market in its first two days on the market. Sales of the original Wii console reached 371,936 in its opening weekend when the console first launched in 2006.
These lagging sales figures for the console come shortly after the legendary Kyoto-based gaming hardware giant cut its full-year profit outlook by 70 percent, essentially pinning its current hopes for a financial recovery on strong sales of the Wii U while admitting that current generation hardware such as the mobile 3DS console and the popular Wii were no longer selling well.
Bloomberg cited estimates released by market research firm Enterbrain Inc. on Tuesday. The best-selling game for Nintendo and its newly minted console was "New Super Mario Brothers U," which sold some 170,563 units, Enterbrain said.
The disappointing sales of the Wii U console also come alongside a similar dip in the performance of iconic franchises such as "Call of Duty," whose "Black Ops 2" undersold its 2011 predecessor despite breaking its launch-period sales record. Industrywide, sales dipped throughout the month of November despite the standard release of many high-profile holiday-friendly titles, according to a report from the research group NPD.
But some analysts were hesitant to reach too much into the initial performance on the Wii U.
"It's hard to give a final judgment unless we see sales for two or three weeks," Hideki Yasuda, an analyst at Ace Securities Co. in Tokyo, told Bloomberg. "The Wii U got sold out because of a shortage in supply."
"We believe it was a strong start," a Nintendo spokesman added. "Just as the Wii sold out at many outlets on its debut, the Wii U is also out of stock at the retailers."
Nintendo shares fell 4.8 percent to ¥8,800 in trading Tuesday, bringing the company's full-year decline to 17 percent.
© Copyright IBTimes 2023. All rights reserved.
FOLLOW MORE IBT NEWS ON THE BELOW CHANNELS